Introducing Our Stream Speakers
Find out the details of speakers in all the Streams at APQO / Qualcon 2021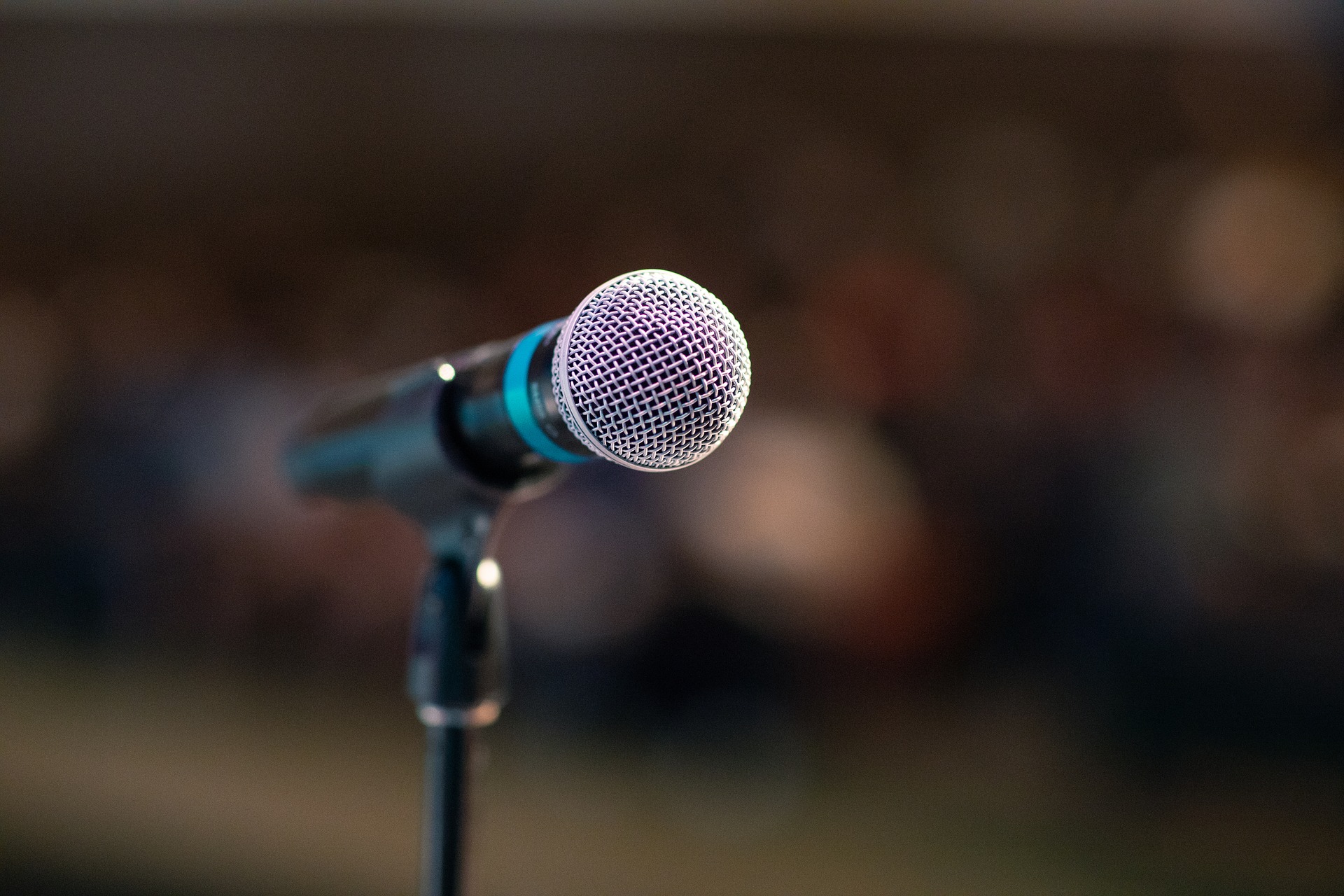 The Future of Quality is NOW
Stream 1 – Rethinking Customers and Relationships
Stream 2 – Rethinking Processes
Stream 3 – Rethinking Excellence
Stream 4 – Rethinking Leadership and People
The Future of Quality is NOW!
Jayet Moon
(USA)
Terumo Medical Corporation
Benito Flores, Ph.D.
(Mexico)
Core Council Member, APQO; Engineering Dean, Universidad de Monterrey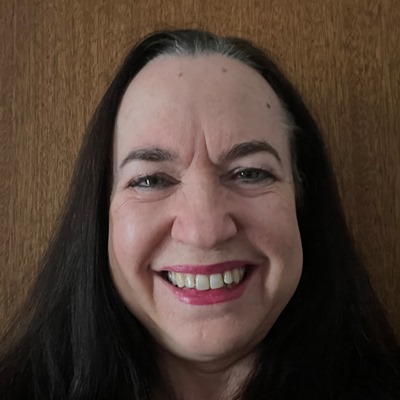 Dr Jackie Graham
(Australia)
Managing Director Statistical Edge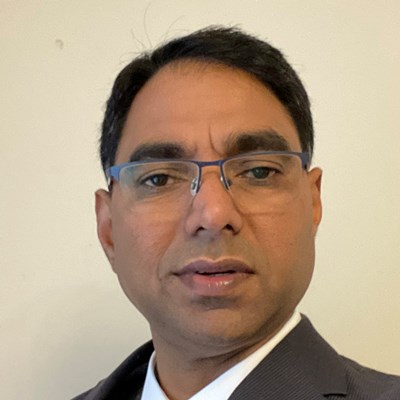 Suresh Prabhakaran
(Australia)
AOQ WA Chapter Lead
Member of CQI, ASQ
Looking Back to Look ahead: Juran on Quality Risk Management
Quality 4.0: it takes more than technology
Fit for future : Changing disruption into opportunities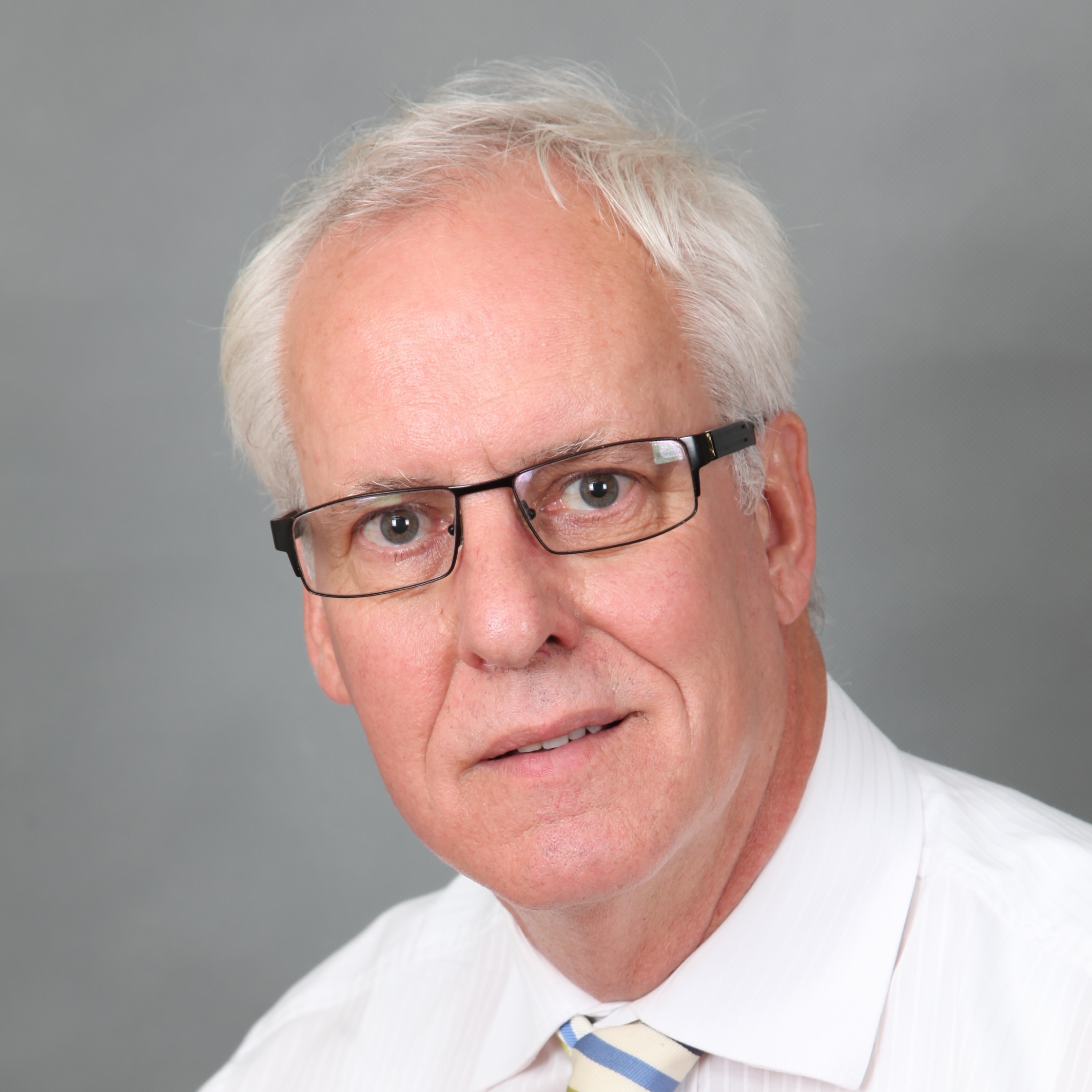 Russell Veitch
(Australia)
Owner of RVYS Consulting
Kathryn Lockyer
(New Zealand)
General Manager Services, JAS-ANZ
Linbo Wang
(PRC)
China Association for Quality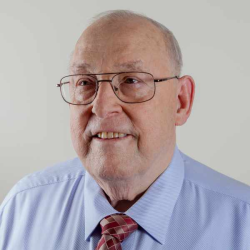 Jim Whiting
(Australia)
Partner, Soteris
A Future Assessment Model
New requirements of quality management in digital production mode

Opportunity is not Positive Risk! Clarifying the Thinking and Terminology around Opportunity and Risk

Stream 1 – Rethinking Customers and Relationships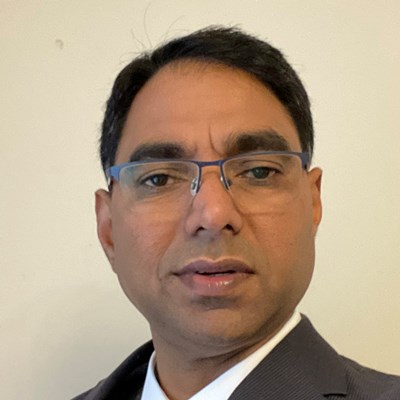 Suresh Prabhakaran
(Australia)
AOQ WA Chapter Lead
Member of CQI, ASQ
Sathyamurthy V
(India)
B.E (Electronics & Communication)
MBA(Telecom)
Sid Ahmed Benraouane, Ph.D.
(Dubai)
Dubai Government
ISO TC 279 UAE Delegation Lead
Tony Badrick
(Australia)
Royal College of Pathologists of Australasia Quality Assurance Programs
Delivering positive supplier transformation outcomes to achieve customer, Company and stakeholder objectives
Managing Customers and Building Relationships with Technology
The Future of CX: Innovation in Customer Service
How has COVID-19 impacted on clinical laboratories
Kathryn Lockyer (Host), Daniel Prajogo, Pavel Castka
(Australia & New Zealand)
JAS-ANZ
Kathryn Lockyer (Host), Daniel Prajogo
(Australia)
JAS-ANZ
Mohd Najmi bin Abdul Halim
(Malaysia)
Founder of the Social Synergy Program administered by the Social Security Organization, Malaysia
Dianne Gibert
(Australia)
Managing Director, Certex International
Use and impact of ISO/IEC 9001:2015 ISO/IEC 14001: 2015
CAB Ranking System a risk-based approach to performance

Revolutionizing The Service Delivery System In Malaysia Through The Social Synergy Program

The cutting edge of quality: certification services to meet the needs of today and tomorrow
Stream 2 – Rethinking Processes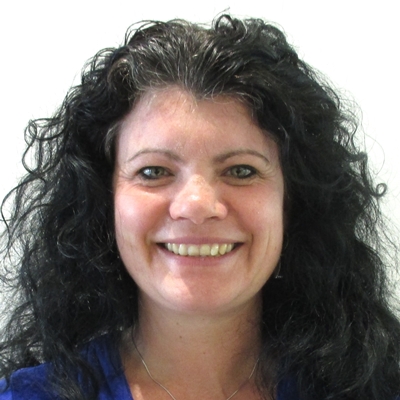 Sharon Manssen
(New Zealand)
Quality, Environment & Sustainability Lead, ANZ Region, Aurecon
Andrew Baines
(New Zealand)
President & CEO, Exemplar Global
Amir Armjand
(Australia)
Swinburne University, School of Business, Law and Entrepreneurship, PhD Practice-based Research Candidate
Dr. Milton Krivokuca
(USA)
President of MK & Associates
Datamining 'compliance' gold
Using Technology to Serve Auditors Globally
Developing the innovation process in the food industry by introducing a lean new product development process
Non-Technical Statistics in Quality 4.0 to Support Process Improvement
Leon Choo
(Australia)
QA Manager, Major Road Projects Victoria
Luciana Paulise
(USA)
Owner of Biztorming
Yousef A. Rayes & SunWoo Yoo
(Korea)
Quality Manager & Engineer, Aramco Asia Korea Limited
Ms Nur Zatul Iffah Zolkana
(Malaysia)
Head, Process Improvement (Innovation), CJ Bio Malaysia Sdn Bhd
Digital QA in Construction

Implementing the 5S methodology in hybrid workplaces

Towards Quality Sustainability: Aramco Asia Quality Management Leads Industry 4.0 Implementation in Asia Pacific
Innovative solution of L-METHIONINE 25kg packing operation processes system
Yuzain Bin Md
(Malaysia)
Head Prosecution Unit, Enforcement Section for Social Security Organization (SOCSO)
Kathryn Lockyer (Host), Daniel Prajogo
(Australia)
JAS-ANZ
Dr Miflora M. Gatchalian
(The Philippines)
CEO, Quality Partners Company Ltd
Roziana Othman
(Malaysia)
Diretor, Organisational Excellence Development Dept., MPC
Revolution of Enforcement Activities
Measurement of comparative consumer acceptability: A tool for continual product quality improvement

Process transformation through team excellence (TE) Go Digital System in Malaysia
Sumeet Wagh
(Australia)
Principal Consultant Control20  Consulting, Fellow Member AOQ
Case Study – Unlocking Value from Management Systems
Two books which greatly have helped me in my quality career are Juran on Planning for Quality and Juran on Leadership for Quality. The biggest contribution Dr. Juran had on the profession was introduction of a strategic perspective which went beyond the inspection and traditional QC activities. He elevated quality to a higher plane of executive led total company strategic and operational involvement. Today, we aim to recover from the disruptions of the pandemic, where does strategic quality fit in the picture? The systems we created over the past decades, how do they sustain and continue to add value in the future decades? How does quality stay relevant? Or as Juran would have worded it, how we adapt and thrive when living behind the 'quality dikes'. This session explores the brilliance of Juran through the lens of Risk Management as it specifically applies to the Quality profession – strategically, operationally and on product and service levels. It will answer questions as,What business does Quality have in risk management activities? What stake and ownership do quality professionals hold? The session will present well known concepts in quality risk management but also introduce the audience to new concepts such as Big R and little r which stand adjacent to Big Q and little q.
Presentation includes the results of a study conducted by the American Society for Quality (ASQ), the Boston Consulting Group (BCG) and the Deutsche Gesellschaft fur Qualitat (DGQ), in which more than 200 executives were interviewed to learn about Quality 4.0: tools, trends, expected results and implementation insights. Results include a perspective on how both the quality profession and the practice of quality management will be affected and how they can maximize its contribution to organizational success.
In the 20th century Dr Deming changed the concept and meaning of quality, teaching the Japanese how to improve and produce the highest quality products in the world. When the west woke up to his ideas in the 1980s he produced the 14 points and 7 deadly diseases to help guide the transformation of organisations in the west. In the last few years of his life he attempted to describe his way of thinking so his work could continue to be developed and assist the world into the future, he called it profound knowledge. So was he successful? His expectations were that the world would be beyond the 14 points and 7 deadly diseases by this century, but is this the case? Or are they as or even more relevant today than they have ever been. In this COVID impacted world can we still learn from the Deming philosophy? Should we rethink and revisit Dr Deming and his works?
Intro – A one in lifetime generation Pandemic has disrupted life and livelihoods and on the other side we will be the last generation to avoid Climate change.
This presentation will highlight the COVID related disruption and challenges facing humanity with its impact on people.
It will highlight how the needs of people can be met by creating opportunities within the renewable industry. It will also highlight the challenges within the renewable industry and the importance of applying technology to achieve the wider organisation goals and meeting the climate global goals and evolving a positive outcome globally.
Key message: how can Quality professionals be fit for future. How and where professionals can apply broadening skills and technologies to convert disruption into opportunity and eliminate climate change.
Intro – What are our top supplier goals and how do we achieve them?
This presentation will provide an overview of achieving excellence using best practice auditing techniques, lean six sigma application and systems engineering V model application to achieve positive Organisation and Customer outcomes.
The presentation will look at evolving supplier goals from yesteryears and the present-day top supplier goals and extrapolate the future.
It will include examples of best practise in auditing, lean six sigma applications and systems engineering modelling and technology approach to meet the wider customer goals and stake holder objectives. The presentation will also look at optimisation and standardisation initiatives to reduce cost and enhance quality.
Key message: Supplier Excellence is about identifying, Analysing, modelling and exceeding best practise. Identify areas of improvements and top issues within your organisation to meet wider customer and stake holder objectives to enable maintain relationships.
Topic: Managing Customers and Building Relationships with Technology:
Customers/Clients Expectation on a Product, Solution or Service is changing fast with changes in Political, Technological, Environmental, Social and Economic changes all across the spectrum of Industries.
Technological Tools like AI, RPA, Blockchain, IOT, Cloud Computing, Industry 4.0 are no more the Pride of the Niche Process Industries alone.
Society ( Consumers & Customers) as a Whole is now eager, to Adapt to all these technological Changes, to enhance their standard of Living.
Organisations ,have to dynamically measure these Changes in Customer Expectations ,and deploy their Products and Service using these Technological Tools to Excel.
Operational Excellence, Quality of Service ,will Eventually need to be Perceived by the Customer, who experience the Product or Service.
Technological Tools go a long way in making this Perception and thereby delighting the Customer.
As global engineering and advisory service provider Aurecon leans into digital, innovative delivery of large-scale infrastructure design, coupled with increased legislative requirements and higher customer expectations, how do we ensure that our staff can keep on top of our continually evolving processes and systems? How can we track that people are following our processes?
This presentation explains how Aurecon has aligned our measurement of compliance metrics to the company strategy, using a data-driven approach: the Compliance KPI. The talk will cover how the KPI was developed, mapping to both the strategy and the company processes. Examples will be given of how the internal audit programme generates the compliance meta-data, and how the data is used to help focus where interventions are required.
Exemplar Global has served auditors around the world for over 30 years during which change has been a constant. Most recently, the challenge of auditing in a COVID-restricted world, has demanded the urgent adoption of remote audit techniques. This has unexpectedly served as a catalyst to open thinking to consideration of more disruptive tools and techniques for auditing now and in the future to improve performance and attract a new generation of auditors to the profession.
Exemplar Global has responded by rethinking products and services to serve a global customer base of many tens of thousands with only a small, dedicated team using technology, both current and emerging, including the development of an online personal attribute assessment, the development of a digital human (avatar) customer service representative (Emma), and more recently an audit simulator. These are only the start.
This presentation will outline the rationale for the development of these services so far to better serve a global audience and how using technology can continue and improve traditional means of encouraging ongoing professional development to a sector often seen as reluctant to change. The presentation will also consider some future possibilities in a data-driven, digital world.
This presentation will begin with an analysis of the current new product development (NPD) process trends in the Australian food service industries (FSIs). The application of "quality now" developed a new lean NPD process to enhance innovation in the sector; the Company, with its main focus supplying different products to Australian FSIs, conducted a very high number of NPD projects and agreed to participate as a case study for this research.
The experimental research method approach was used in this study. The experiment involved collecting data on the performance of the NPD process (before intervention/improvement) using archival data sets from 60 different development projects. Based on the results of the analysis, an intervention that introduced a lean approach to new product development was designed and implemented. The efficacy of the lean intervention was assessed and analysed for the NPD process.
With very detail analysis in data collection stage using the data collection instrument, we could see different gaps in traditional NPD Gate-Stage process (used before intervention). We analysed these gaps and measured the number of repetitions and categorised them into three main contributors as the focus to improve the NPD process. These three areas covered (a) the knowledge movement and technical resource management (b) supplier management (c) continuous customer engagement in different stages of product development.
We defined sets of KPIs with a very specific focus on different stages of translating the idea (from internal or external customers) into approved and commercialisation ready products and used these KPIs to measure the effectiveness of the new lean and agile new product development process.
The concepts of statistics and statistical process control (SPC) are often intimidating to managers and professionals without understanding of the value of statistical techniques. Many managers, especially managers in service-related industries, do not believe there is a need of SPC in support processes. Their misconception is that SPC is a complex quantitative and theoretical methodology for monitoring and controlling high volume production processes.
The actuality is that statistics is a basic quantitative method for analyzing data which can provide a fact-based assessment of how any process is performing. Statistics requires applying an appropriate equation for analysis of raw data. Many organizations are already engaged in some form of data analysis and are unaware that they are applying basic statistical analysis. The human element of data analysis is frequently overlooked.
This presentation focuses on SPC from the practical applications of data analysis for assessing process performance that is not related to product production. A practical explanation of the difference between inferential and descriptive statistics from the perspective of Quality 4.0, will be explained.
Many of the basic quality improvement and data gathering tools, which are most likely already being utilized, can be expanded into the implementing fundamental SPC of Quality 4.0. Attendees of this session will understand the values of how seamlessly expanding the applications of tools already in use provide a statistical performance analysis to support fact-based decision making.
Older quality professionals lament that the new generation know nothing of Deming, Juran and the other quality gurus. Yet ISO9001 and its relatives, ISO14001 and ISO45001 are in widespread use and there is a new generation flourishing in auditing against these standards. At the same time large consultancies deliver 6 Sigma and Lean programs which all come out of that golden era of quality. Phil Crosbee wrote a book "Quality is Free" which many would argue, certainly does not apply today, where small businesses are encouraged to develop costly accredited management systems that they often do not understand in order to tender for works. professionals develop high budget corporate systems and big businesses run expensive Six Sigma and Lean programs trying to cut costs and hopefully improve their quality. This paper reviews the commoditization of ISO certifications, the business of quality, the blurring of quality with safety, environment and risk, and the influence of risk and compliance. It establishes that modern quality is still based on the 6 quality principles which are often overlooked in the world of risk, compliance and cost reduction. The paper will try and define what modern quality is and consider the future and what modern quality might be.
The platform on which accreditation and certification operates is the assessment (or audit). This has rarely been examined for its effectiveness. The changes in routine activity forced by lockdowns and travel restrictions have led us to examine the merits of the standard assessment program. Remote office assessment has been effective, with some performance gains over on-site assessment. In contrast witnessing appears as a high cost and low impact activity with a high level of disruption and low return.
This presentation will work through the issues affecting assessment activity including the concept of "size fits all" and put forward a revised assessment model as an essential step towards strengthening accreditation and certification outcomes.
Quality is the eternal theme of social existence and development. Human society has experienced four progressive development stages of fishing and hunting, agricultural, industrial and information economies, which triggered the transformation from handicraft to industrialization then to digital production mode. The development of quality management also presents different characteristics. In particular, the current digital economy with data as the key production factor is undoubtedly a main development form. The wave of digital transformation of enterprises has swept across the world. Exploring new requirements for quality management in the digital production mode has important guiding significance for future organization management and production and operation. Starting from a systematic review of the development of quality management in handicraft industry and industrialization mode, this paper attempts to summarize the development characteristics of quality management in the new business mode, and concludes by looking forward to the future of quality from the perspective of grasping the present.
This paper confronts the misleading and confusing use of the terms – positive & negative risk as well as upside & downside risk. This practice downgrades the importance of opportunity being seen with meaningful emphasis on its need to have higher priority over risk in business thinking. The key argument in the paper is for the term risk to be used only when referring to negative outcomes and correspondingly opportunity reserved for positive outcomes. The proposal it that pursuing opportunities is always seen as the 'main game' in business while recognising that concurrent co-existing risks need to be addressed as well. In any endeavour or venture, Risk Management should never be the main objective but always an unavoidable and necessary add-on during pursuit or exploitation of opportunity.
Malaysia, which priorities the welfare of its people, provides various benefits and assistance to the citizens through government and non-governmental organizations. Despite that, poverty still exists, and the high cost of living is a burden to the B40 group the bottom 40 per cent of households with monthly income of Ringgit Malaysia (RM) 3,900 and below. To increase the living standards of Malaysians and alleviate poverty, SOCSO under The Strategist Team has taken an initiative to establish the Social Synergy Program (SSP) as a one-stop center for social security in the country. The smart collaborative approach has so far roped in 145 organizations into the Social Synergy Program as the first social security platform in Malaysia. Up to July 2021, the SSP has assisted almost 3,000 prospects. Thus, the SSP seeks to create a systematic, holistic, and comprehensive social security ecosystem for all Malaysians. The SSP aims to increase the subsistence income & reduce the poverty rate among Malaysians, provide a centralized, systematic and comprehensive social security platform for all Malaysians; impart knowledge to Malaysians on disability management and systematic financial management; and create holistic Malaysians with competency and skills in various fields. An ICT platform called 'MySynergy System' was developed in-house to integrate all social security benefits provided by SSP members (agencies). An adaptation of blockchain technology enables it to create a comprehensive data centralization, prevent overlapping of benefits received by Malaysians, and track each prospect's progress.
The SARS2 pandemic has caused much disruption to the economic and social structures of our community. Many organisations have been negatively impacted. Health care organisations have been stressed to cope with varying workload and sudden changes in staffing levels because of the need to protect staff from exposure. Pathology laboratories have had to develop new tests for SARS2, new processes to collect samples, new ways of identifying and reporting results, and workloads have increased more than 20-fold.
Pathology have never been so front of mind of patients as they deal directly with laboratories. This new relationship, specific as it is for the pandemic, has changed patient's expectations of laboratories. With further developments in Point of Care Testing to come, the relationship between laboratories and patients will change.
My presentation will address the new trends affecting customer experience (CX) and customer relationship. It provides examples on how leading organizations are taking advantage of the new and emerging technologies to improve and enhance their CX strategy. The presentation addresses some best practices, tools, and framework to help decision makers think strategically about the integration of Artificial Intelligent and predictive analytics into their current CX strategy.
JAS-ANZ has commissioned past research through Monash and Canterbury universities to investigate the use and impact of ISO/IEC 9001 (Quality management systems) and ISO/IEC 14001 (Environmental management systems).
This work aims to understand the motives for obtaining certification, the criteria used for selecting a certification body, the expectations, and the perceptions of auditing process, and the benefits of the auditing and certification process. The presentation will summarise the results of previous studies and outline how this is to be extended in a third round.
These studies provide critical feedback for the certification community.
In early 2021 JAS-ANZ started work with Monash University on a risk-based model that could be used to rank certification body performance.
The reasons behind this are simple. Accreditation can mask differences in performance because there is a presumption of equivalent. Businesses do not always have sufficient information to distinguish performance.
This presentation will outline how a ranking model can influence decision making and help users make better choices about certification services.
After Covid-19, many companies will have more remote and hybrid teams, so improving self-organization and communication will be critical. 5S can help to make hybrid workplaces more productive by increasing employee autonomy, team collaboration and awareness of the importance of cleanliness and organization through strengthening the muscle of self-organization.
While it may be seen just as a housekeeping technique, it is a way to drive employee self-organization in the long term and reducing procrastination. Employees trained in the 5S methodology become more engaged, present and autonomous, detecting issues and potential malfunctions earlier and at a lower cost.
In this presentation, we explore the 5S methodology, making it part of the culture in a hybrid workplace and tips to help you lead the implementation and get management buy-in in any industry.
The most recent decade has carried a rapid advances in a global-wide Industry 4.0 wave. As digitalization starts to advance and become essential in many industries, it also gave an important move on quality processes, systems and methods to ensure integrated collaboration and sustainability. According to the definition by the American Society for Quality (ASQ), Quality 4.0 is the term that references the future of quality and organizational excellence within the context of Industry 4.0, which includes but not limited to process improvement approaches including digitalization of quality management functions.
In this article, a demonstration will be devoted to the implementation of Quality 4.0 in Aramco Asia Quality Management (AAQM) and other Saudi Aramco affiliates. AAQM has proactively adopted Quality 4.0 innovations and initiatives into core business functions, which are supplier evaluation and equipment inspection, by developing several process improvement studies and deploying high value-adding technologies to reduce operating cost, enhance capital efficiency, and improve quality. Based on the three (3) core Quality 4.0 pillars and philosophy within AAQM, such as i) Intelligent Technology, ii) Competency, and iii) System and Standard, AAQM has established numbers of process improvements and innovative technology identification and deployment over the years.
Those continual efforts in encouraging Quality 4.0 cultures within the organization and each of its employees had supported AAQM to assure the business continuity and to seek sustainability even in COVID-19 crisis period.
CJ Bio Malaysia (CJBM) has been promoting customer satisfaction management and environmentally friendly management, thereby being engaged in fulfilling customer requirement especially to our European customers that must oblige the regulation by European Commission on usage of plastic pallet is banned when delivering our product, L-Methionine (L-Met) 25Kg packaging. Therefore, CJBM is making concerted efforts to enhance customer satisfaction by providing speedier products deliverable which are using wooden pallets to meet the needs of European customers through this new system that solved the problem as stated. The objective of this project is to innovate the wooden pallet by modifying the size of the pallet and making major modifications to our current setting at a packing machine named Echolo and Lachenmeier system. Initially the current packing machine only operated through palletizing the plastic pallets that had caused a slight delay in our packing process area since "manual stuffing" method is required for European countries' demand by transferring our products manually to the wooden pallets. Through this innovative and user-friendly system, CJBM had successfully transformed the conventional way of managing the European customer order and had to bring more flexibility and efficiency in terms of cost reduction since it allows the packing machine to operate and detect automatically, whether the use of wooden pallets and plastic pallets during the product palletizing preparation process. As a conclusion, this innovative project had achieved the objective stated and eliminated the inefficiency of our packing system execution previously.
The unprecedented infrastructure projects underway in Victoria (Australia) are posing major challenges to the entire industry. The traditional approach of monitoring the quality of construction works is rather manual, ineffective and inefficient due to its over reliance on visual QC inspections and the long duration of testing.
This has resulted in various quality issues largely due to following factors :
– Lack of timely quality inspection and test results
– Late discovery of defects
– Inadequate design/construction process validation and verification
– Antiquated QC/QA practices that are not keeping pace with the construction works and technology
– Poor quality culture (rework is an accepted norm)
– Inadequate data analytics
– Poor quality of design and constructability issues
With the availability of inexpensive electronic devices and ICT systems, these quality issues can be addressed through gathering, monitoring and analysing real time quality control data. This paper discusses the approach to use digital technologies and leading quality management practices to overcome the quality issues confronting the construction industry. It will show case examples of how digital applications can be adopted throughout the project life cycle.
The project relate on the revolution of enforcement activities in transforming the normal mundane manually driven daily activities towards much more systematic digitization of the enforcement processes.
The project made a huge impact on the updating of the employers and employees contribution record. In 2019 alone 523,942 employers and employees contribution records were updated surpassing the project initial target of 325,091 by 161%. The system also managed to lessen the time for identifying registered employers by 90% with a mere 2 minutes. 121,007 employees were successfully identified and registered with RM90.71 million contributions been paid. Out of the numbers of employees contributed, 3,567 had applied for the scheme benefits with the benefits pay out of RM2.2 million. This being said, through government initiative in combating the Covid19 pandemic under the Wages Subsidy Programme, 2.6 million employees were given the benefit to sustain their economic and household income.
The project had several accolades under its belt. Champion during The Annual SOCSO's Quality and Innovation Convention 2019 and was given a Special Award for Transformation Initiative 2019. It was also set as the region benchmark by International Labour Organization (ILO) for digitalized inspection and presented in the ISSA Regional Social Security Forum for Asia and The Pacific 2018 and was honoured with ISSA Good Practise Award 2018.
Audit duration is a contested point between certifiers and their clients. On one hand duration is linked to risk mitigation and effectiveness, the longer the audit the lower the risk in certification. For the client it looks like 'rent-seeking'. Disagreement is exacerbated by the methods lack of rigour in estimation methods.
JAS-ANZ has entered a partnership with Monash University to establish a systematic account of how estimates of audit duration can be derived with the aim of developing a well-constructed tool for audit estimation that can be used by both parties.
Survival in a highly competitive market rests heavily on the Company's capability to properly monitor its product market performance. Regular measurement of the Company's comparative consumers' acceptability level of their major product is imperative. For the food industry, in particular, consumer acceptance tests are done using the "Hedonic Rating Scale" the scores from which determine the extent of a person's liking (score of 6 to 9) or disliking ( score of 1-4 ) for the product. The mean scores obtained respectively from a representative sample of the target consumer population of the Company's and their closest Competitors are considered as their product's "acceptability level". If the Company's Score is significantly lower than the Competitor's this signals the urgency to do in-depth studies by "sensory evaluation methods" to determine the sensory attribute that caused the low score. Once known, product improvement activities are pursued until the error is corrected and areas requiring change are identified. The stability of the process to consistently produce the desired quality is monitored using a "Control Chart" of the critical characteristic being improved to support the continual improvement activities. These tools are utilized to monitor and/or determine the product's future quality through time.
TE Go Digital system has 3 categories of users; participants, assessors and administrator. The system allows participants to register, book presentation slots, submit synopsis of innovation projects, upload presentation and payment receipts as well as generate digital certificates. The assessors can evaluate innovation projects through the system during assessment session. On the other hand, the system administrator can manage the whole system. Through this system, MPC is successfully transformed the conventional way of managing the convention, bring more flexibility and efficiency to internal and external users especially during this Covid-19 pandemic. By having this system, MPC drives customer-centric processes across its services. The digital transformation can explore and create enterprise value through faster accessibility, empower greater worker productivity, and enhance the value chain of the whole process. This system involves data management which includes demographic data of participants, analysis of data such as total cost savings of innovation projects as well as types of innovation projects implemented. The challenges arised due to movement control orders that prohibit MPC to conduct and manage the event physically with conventional method. Therefore, MPC has transformed its operations virtually in meeting customers' needs. MPC has able to educate its employees to have readiness in digital transformation and change their perceptions to be agile while embracing technology.
This presentation is a case study of a real-life problem faced by a construction business which related to producing accurate and timely financial reports.
It explains how the principles Project Management, Change Management and more importantly Process Mapping were used to achieve the business objective along with guidance on step-by-step process and the tools used.
This presentation highlights the importance of having a sound Business Process Framework (which aligns with how the business makes its money) and linking Business Strategy to develop process based KPIs to enable any business to unlock value from its management systems.
Conclusion – To unlock value from your management systems you need to invest time to develop a sound business process framework that will help you;
• Create strategic alignment,
• Enable you to track progress towards objectives, and
• Assist management in driving Organisation Strategy.
In recent years we have seen an expansion in the range of standards that are a "must have". Businesses are expected to consider IT security, asset management, risk management and more.
As valuable as this development is, it brings a significant impost to business. It can be expensive to meet and maintain multiple systems to the levels required by these standards, and the cost of certification can be very high.
At the same time, we are also seeing a major growth in the emergence of small-medium businesses. This is driven by both new technology and the massive uptake in use of these technologies, and by changed economic circumstances. New businesses are emerging, often from the base of WFH, and existing small businesses are being asked to step up to meet local demand as sourcing shifts from overseas suppliers to within borders.
These changes present exciting opportunities as well as challenges. One thing we don't want to do is impose upon these new ventures the same conformance expectations and costs as are faced by existing business. Yet the importance of meeting requirements of the market, as well as meeting statutory requirements, rightly remains as high.
The Talent Engagement Standard (TES) was developed specifically to support SMEs with conformance and compliance. It is a starting point on the journey towards becoming sustainable and achieving international certifications.
The TES is based on the same principles that underpin the international standards, but is easier to understand and therefore easier to conform to. The module on Quality is mandatory, plus at least one other module that can be selected from Privacy, Cyber Security, Employment Practices, Safety and more.
The TES helps emerging business reduce their risks and establish a system for further development. Whether for certification or for risk management, the TES will play a major role in the future of Quality.