Travel Tips on how to get to Qualcon 2023 in Geelong VIC
Location : Deakin University, Waterfront Campus, Geelong
Workshops on Wednesday 11 October will be held in John Hay (D) Building, Level 2, Room D2.212.
Qualcon Sessions on Thursday 12 / Friday 13 October will be held in John Hay (D) Building, Level 2, Room D2.193 (Percy Baxter Lecture Theatre)
Most convenient entry is from Gheringhap Street, into John Hay Building D, via the Costa Hall entrance.
For those wishing to grab a pre-conference caffeine hit, The Commons (onsite cafe/restaurant), is open from 8am.
 
Locals Carparking
There is no visitor parking at Deakin's Waterfront Campus (only student & staff), however there is on-street parking nearby along Cunningham Pier.  Other public parking and Park & Ride options are: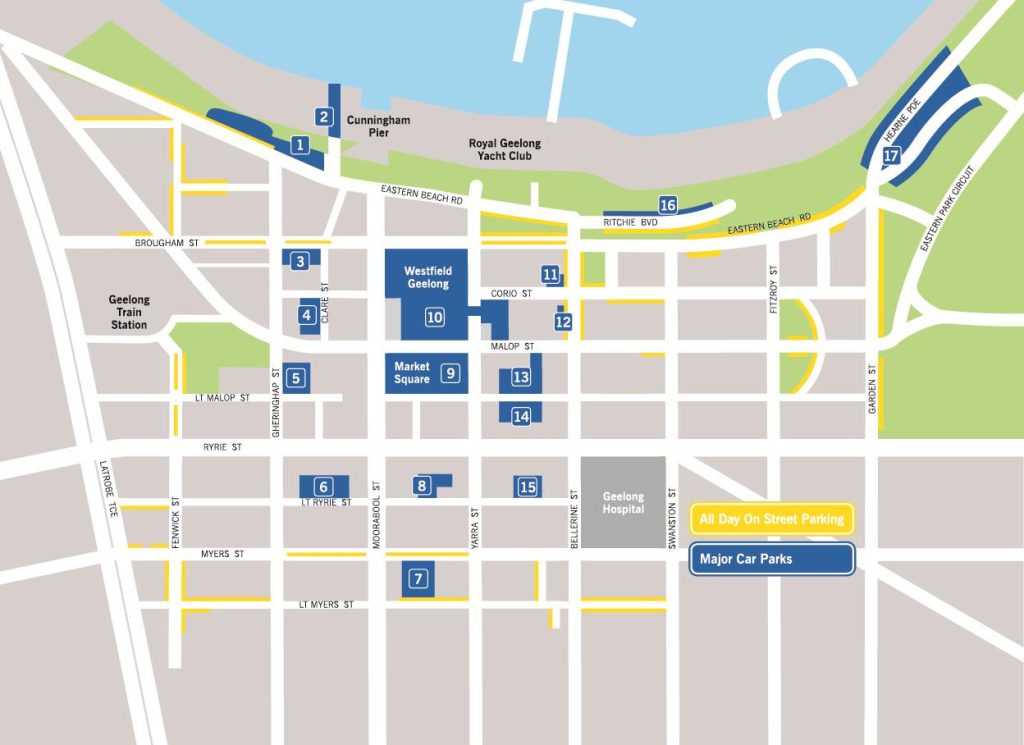 Inter-state travellers:  airport / bus transfers; trains
Melbourne Airport is located at Tullamarine, approx. 1.5 hours drive from Geelong.
Avalon airport is located in Avalon, approximately 0.5 hours away and 0.75 hours in peak traffic.
BUS:
Gull Bus Lines operate a shuttle service from Melbourne Airport to Geelong, and reverse (pre booking highly recommended)
https://gull.com.au/airport-transfer/timetables/
The Gull Bus drop-off/pickup point is Geelong train station – approx. 8 minute walk to Deakin Geelong Waterfront Campus.
Adults $38 one way
My Bus Geelong operates a shuttle service from Avalon Airport to Geelong, and reverse (bookings essential):
https://www.mybusgeelong.com.au/services/airport-transfers-for-groups
Airport Transfer Service can be booked with any location as drop-off/pickup when travelling to/from Avalon Airport.
SkyBus offers "turn up and go" Express airport transfers from Melbourne Tullamarine Airport (MEL) and Melbourne City centre at Southern Cross Station.
https://www.skybus.com.au/services/
Adult $36 return. Tickets can be purchased via the SkyBus app, SkyBus website, or at self-serve e-kiosks at Melbourne Airport.
TRAIN:
Trains run between Southern Cross station (Spencer St, Docklands) to Geelong (Railway Terrace) – takes approximately 1 hours, and Railway Terrace is approx. 8 minute walk to Deakin Geelong Waterfront Campus.
MYKI card or phone app is required
https://www.ptv.vic.gov.au/stop/1527/geelong-station/3/regional-train