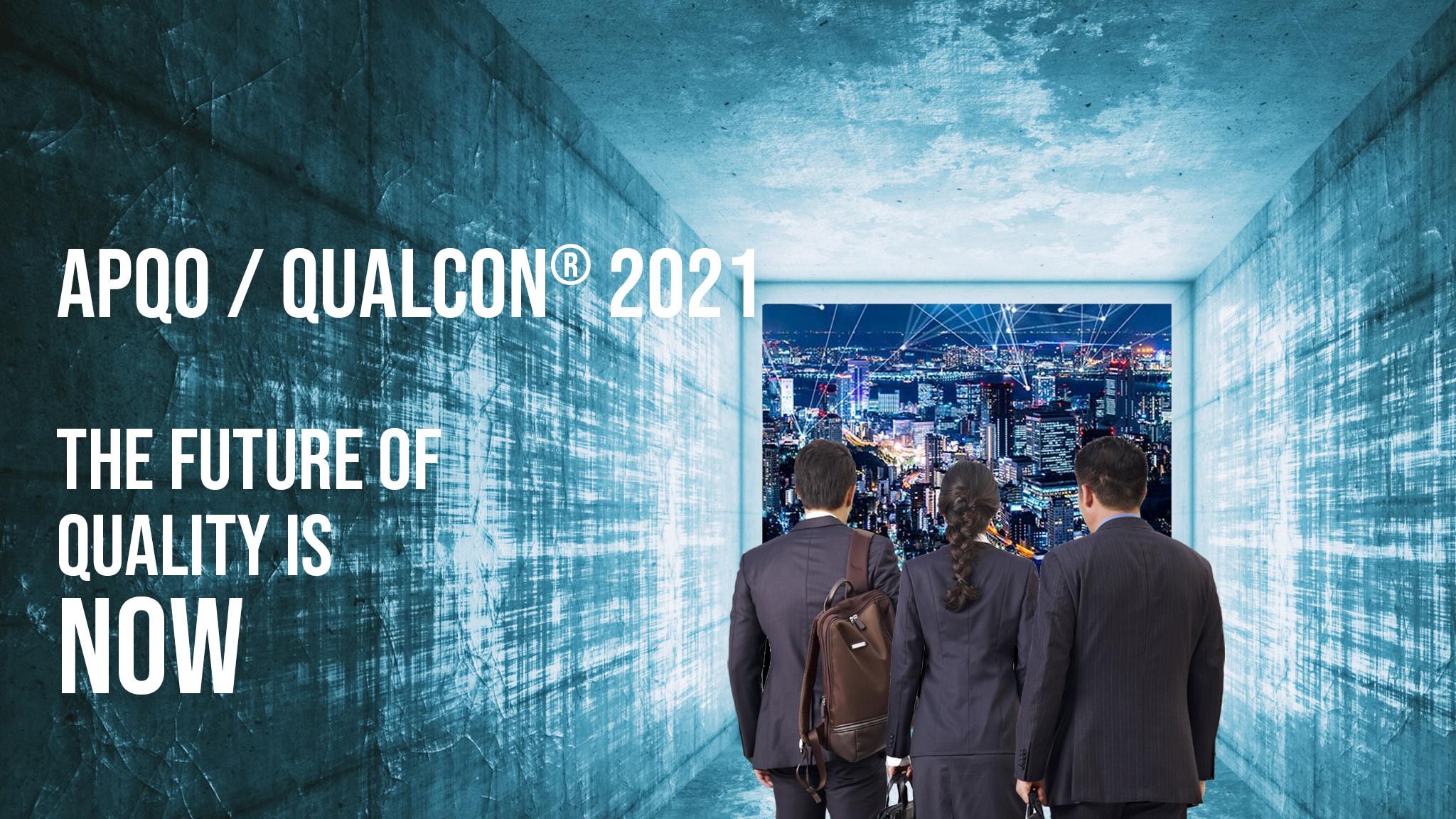 The 26th APQO Conference incorporating Qualcon 2021 will be held digitally throughout all of October 2021
26th APQO Conference incorporating Qualcon 2021
The Future of Quality is NOW
Dear Colleagues
On behalf of APQO and AOQ, I have great pleasure in introducing the joint APQO and Qualcon Conference which will be held during all of October 2021. This means that all the conference content will be available throughout the month of October, "Netflix"-style. This will be entirely different from past conferences, and we are confident that it will be better in many ways!
Our theme for the conference The Future of Quality is NOW, speaks to the place we find ourselves today. COVID-19 has leap-frogged us into future ways of working and opened our minds to new ways of thinking and exciting possibilities. The decisions we make NOW will shape the direction of Quality into the future. Our conference will be an imaginative exploration of this concept.
This will be a conference of conferences! Our program will deliver several Streams of carefully curated content delivered via thoughtfully selected presenters. Each Stream will be like a mini-conference in itself, commencing with a first-rate Keynote speaker and concluding with an insightful discussion by expert panellists. The topics that our presenters explore will be relevant to today's quality practitioners and tomorrow's!
Our conference will be entirely digital. That means we can deliver a conference that is simpler and more convenient to navigate for delegates and speakers. No travel and accommodation costs mean lower registration fees and greater accessibility for more people in our global community. There will be on-demand access to presentations throughout October. Watch what you want, when you want. Our focus is on ensuring you'll be delighted with your conference experience.
There will be regular updates as we head towards the conference so be sure to stay in the loop by subscribing to updates and follow us on social media using the hashtag #APQOQualcon2021. And start thinking about how YOU can contribute to The Future of Quality is NOW.
We're very excited about this conference and look forward to 'seeing' you in October!
Dr Martin Andrew (BSc (Hons), PhD, GAICD) FAOQ
Conference Chair