26th APQO Conference
incorporating Qualcon 2021
The Future of Quality is NOW
1 - 31 October 2021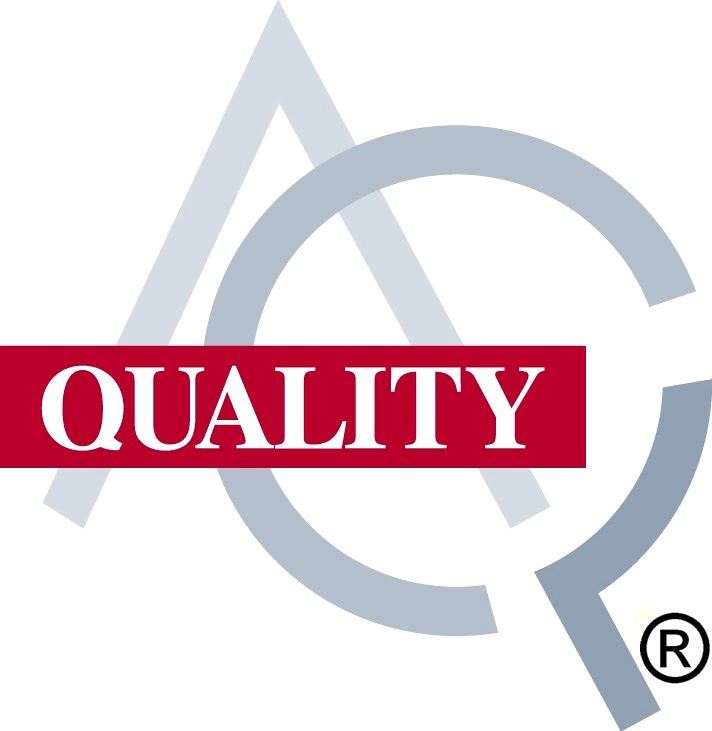 The conference program brings the conference theme to life. It will deliver an experience to remember for delegates – one in which you will be challenged, educated and intrigued by exploring, with delegates from across the Asia-Pacific, the Future of Quality.
We hope you find the program below interesting. We'll update this program as more abstracts are received. Stay connected by registering for conference information updates at https://qualcon.com.au/.

Conference Theme – The Future of Quality is NOW!
Conference overview and context of the conference theme
Ms Pat La Londe (USA)
Quality Management's Future Challenges – What Can I Do?
Dr Gregory Watson (Finland)
Digitalization: Stimulus for Reassessment, Rethinking, Refinement, or Revolution of the Quality Profession?
Prof Nigel Grigg (New Zealand)
Quality in the balance?  Competing in the age of black swans and grey rhinos.
Dr James Galloway (Australia)
Accreditation Future
Jayet Moon (USA)
Looking Back to Look ahead: Juran on Quality Risk Management
Benito Flores, Ph.D. (Mexico)
Quality 4.0: it takes more than technology
Dr Jackie Graham (Australia)
Rethinking Deming
Suresh Prabhakaran (Australia)
Fit for future : Changing disruption into opportunities
Russell Veitch (Australia)
Modern Quality
Kathryn Lockyer (New Zealand)
A Future Assessment Model
Linbo Wang (China)
New requirements of quality management in digital production mode
Jim Whiting (Australia)
Opportunity is not Positive Risk! Clarifying the Thinking and Terminology around Opportunity and Risk
Stream 1 –
Rethinking Customers and Relationships
Explores the way that supply chains will evolve, how collaborations and partnerships will potentially operate, and even what Quality is evolving to in the Customer perspective. Is Customer focus being broadened to a focus on interested parties generally? How might new digitisation tools change the way we focus on customers?
Ms Marina Pullin (Australia)
Value is in the eye of the beholden
Suresh Prabhakaran (Australia)
Delivering positive supplier transformation outcomes to achieve customer, Company and stakeholder objectives
Sathyamurthy V (India)
Managing Customers and Building Relationships with Technology
Sid Ahmed Benraouane, Ph.D. (Dubai)
The Future of CX: Innovation in Customer Service
Tony Badrick (Australia)
How has COVID-19 impacted on clinical laboratories
Kathryn Lockyer (Host), Daniel Prajogo, Pavel Castka  (Australia & New Zealand)
Use and impact of ISO/IEC 9001:2015 ISO/IEC 14001: 2015
Kathryn Lockyer (Host), Daniel Prajogo  (Australia)
CAB Ranking System a risk-based approach to performance
Mohd Najmi bin Abdul Halim (Malaysia)
Revolutionizing The Service Delivery System In Malaysia Through The Social Synergy Program
Stream 2 –
Rethinking Processes
Explores the way that process thinking and management has evolved, and what the emergence of advanced digitisation, artificial intelligence and data tools, and the increasing sophistication of service processes, mean for process management
Mr Kumar Parakala (USA)
Reimagining processes to transform organizations in a post-COVID world
Sharon Manssen (New Zealand)
Datamining 'compliance' gold
Andrew Baines (New Zealand)
Using Technology to Serve Auditors Globally
Amir Armjand (Australia)
Developing the innovation process in the food industry by introducing a lean new product development process
Dr. Milton Krivokuca (USA)
Non-Technical Statistics in Quality 4.0 to Support Process Improvement
Leon Choo (Australia)
Digital QA in Construction
Luciana Paulise (USA)
Implementing the 5S methodology in hybrid workplaces
Yousef A. Rayes & SunWoo Yoo 

(Korea)
Towards Quality Sustainability: Aramco Asia Quality Management Leads Industry 4.0 Implementation in Asia Pacific
Ms Nur Zatul Iffah Zolkana

(Malaysia)
Innovative solution of L-METHIONINE 25kg packing operation processes system
Yuzain Bin Md

(Malaysia)
Revolution of Enforcement Activities
Kathryn Lockyer (Host), Daniel Prajogo

(Australia)
Audit duration
Dr Miflora M. Gatchalian

(The Philippines)
Measurement of comparative consumer acceptability: A tool for continual product quality improvement
Roziana Othman

(Malaysia)
Process transformation through team excellence (TE) Go Digital System in Malaysia
Sumeet Wagh (Australia)
Case Study – Unlocking Value from Management Systems
Stream 3 –
Rethinking Excellence
What is excellence, past, present and future? How useful have the various models of excellence, such as ISO 9000 series and business excellence frameworks, proved to be? How useful and enduring have the various tools and methods that been developed proved to be? And what will excellence in a future world look like?
Mr Mike McLean (Australia)
Future of Business Excellence: What to Keep, Change and Create
Mr Devraj Chattaraj (India)
The Excellence Journey in TATA – a case study
Carew Hatherley (New Zealand)
Taking Quality Beyond Binary
Engr. Angelica Cortero Fraginal (Philippines)
Performance Excellence Framework Adoption Experience: Answers to the "What, Why and How?
Albert "Skip" Greenaway (USA)
First Organized Career Path for Quality Auditors
Atif Baig (New Zealand)
An exploration of the organisational excellence architecture required to support an award-winning business excellence journey
Janardan Ghimire (Nepal)
Growth of Excellence of Orthodox Tea Sector through Organic Farming, GMP, and ISO 22000 in Nepal
Xi Qinfeng (PRC)
Responding to Public Emergencies—Practices and Standardization of Organizational Quality Management
Kathryn Lockyer, Roslina ab Wahid and Nigel Grigg (AUS, Malaysia, NZ)
Auditor Training for 21C
Srividhya Venkatesan (Australia)
Experiential learning through Immersive Technologies to enhance knowledge retention and reduce cost of poor quality
Ravi Bhattarai  (Nepal)
Collaborative Excellence though Agile/SCRUM Implementation
Partha Dev  (Australia)
Making Standardization a Key Ally in Managing the Energy Sector Disruptions
Saad Ghafoor (New Zealand)
A Global Study on Designing Business Excellence (BE) Frameworks and Promoting, Facilitating, and Awarding BE
Stream 4 –
Rethinking Leadership and People
In a digital world, where do humans fit? What is the continuing human dimension to Quality? And what kind of leadership is needed in a modern world for Quality to be effectively managed?
Dr Rey Fremista (Philippines)
Reimagining the Future of Leadership: Building Human-Centered, Intelligent Organizations
Ms Cynthia Payne (Australia)
Transformation at speed
Keith Phillips (New Zealand)
Lead the Digital Transformation by Doing
Jessen Yeoh (Australia)
Spiritual Leadership & ISO 9000 Family
Ranjeeta Singh (New Zealand)
Before Quality, there was Engagement
Suresh Prabhakaran

(Australia)
Overcoming disruption and delivering positive organisational and personal outcomes
Alice Mastroserio

(Australia)
Rethinking Quality, making ourselves relevant to Leadership
David Jago and Brett Abraham

(Australia)
Say what! Conversations that get somewhere?
Kirsty Harding

 (Australia)
Brewing up a Strong Culture of Quality in a Storm of Disruption
Nayak Madhusmita

(UAE)
The Altrocentric Leader: An end to the era of alpha-male leadership
Matthew Rathinam

(Australia)
Management Innovation: Can it influence a paradigm shift to Quality Management?