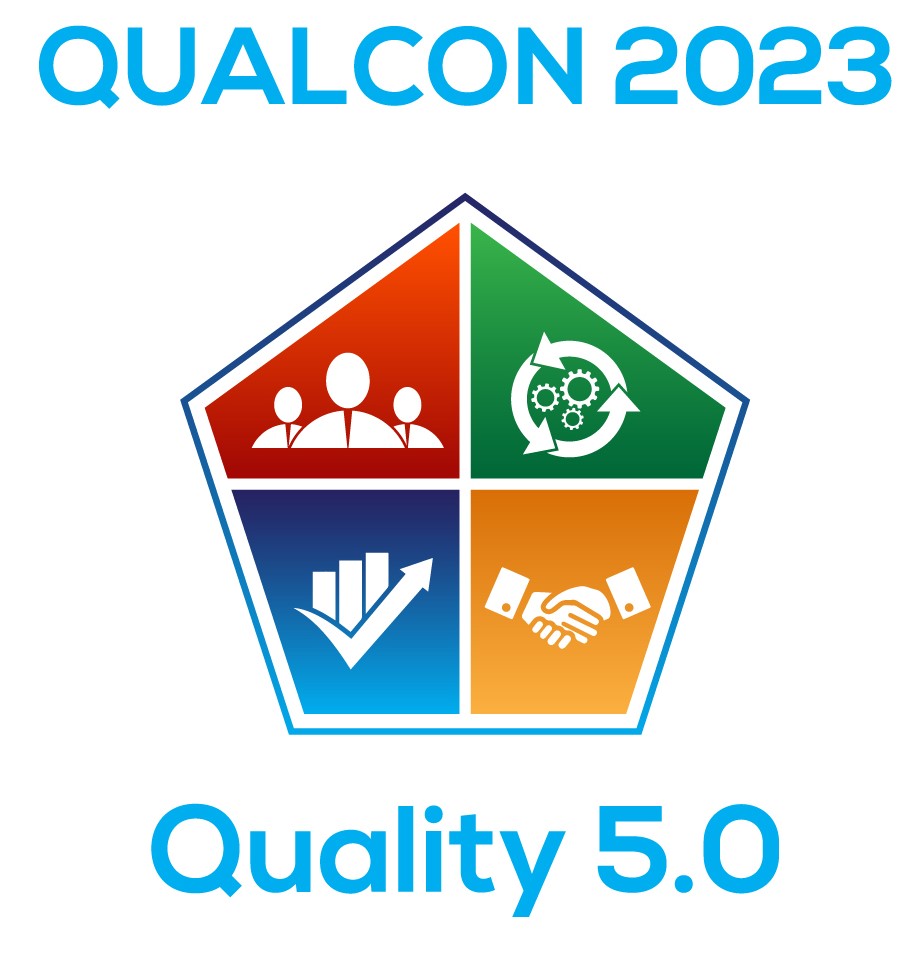 Qualcon 2023
Quality 5.0 : People, Processes and Performance with Integrity
11 - 13 October 2023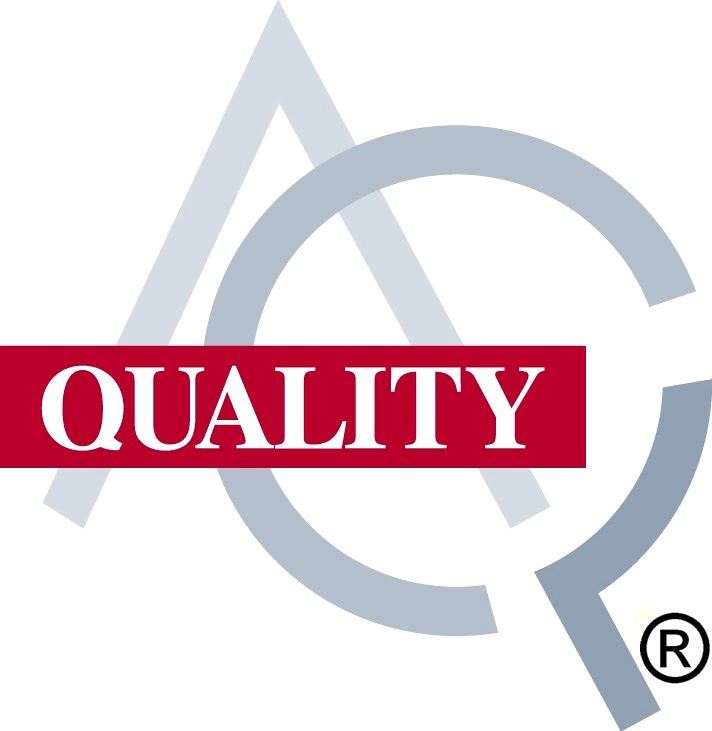 Quality 5.0 is everything Quality 4.0 covered (digitisation and automation of processes, performance and "people") and more.
It views Quality through a much more human-centred approach and one which supports society.  Quality 5.0 considers
disparate issues such as human-robot collaboration, development of sustainable and resilient systems and human centricity.
Wednesday 11th October – Workshops
Workshop 1  –  8.30am – 12.00pm  :  Conversations with Design Thinking (presented by David Jago, Director – Smart Meetings)
How often have you noticed the make or break nature of conversations in your work? The capacity for dialogue is a key distinguishing feature of human beings. Given that Quality 5.0 turns the dial right onto the human factor, this is even more important. So, how can we have focused, productive and meaningful conversations in these "interesting" times?
This workshop will explore creativity, innovation and communication in Quality through the twin lenses of group facilitation and design thinking. Along the way, it will introduce a meta-structure shared by both. The mode will be very interactive and hands-on. It will guide participants to make shared meaning together.
Workshop 2  –  1.30pm – 5.00pm  :  Determining Audit Duration (presented by Kim Leighton, Sector Manager Food and Biologicals – JASANZ)
This workshop will explore what are key factors in determining audit durations. Participants will have the opportunity to:
Work with the requirements audit bodies currently use (QMS and Food Safety).
Identify pitfalls of the current approaches.
See how current processes/interpretations can influence audit duration outcomes.
Discuss the critical factors that influence how audit durations are calculated. (Discussion outcomes will be provided to the Researchers at Monash University for continued evaluation.)
Thursday 12th October – Qualcon Day 1 (8.30am – 5pm)
Wadawurrung Traditional Owners Aboriginal Corporation
Professor Prabhu Sivabalan (CA, PhD)
Prabhu Sivabalan is the Associate Dean External Engagement and a Professor within the UTS Business School.
Topic:  Quality and People
As Quality 5.0 gains an increased standing in our conversations, it is easy to focus on the technological aspects of it, but where and how do people fit into that same conversation?
There are so many very serious questions that we need to ponder as we wrestle with what Quality 5.0 means to us as a profession so that we can guide our organisations into the future.
Just a few of the considerations are:
Does the dynamic between quality management and people change with Quality 5.0 coming into play?  Does that dynamic become more critical or less so?
With the embracing of more advanced technology, will the increased amount of data help or hinder people in being able to carry out their work?  What could be the unintended consequences of relying heavily on technology-provided objective data that has human subjective insights removed?
Will technology make people feel more empowered in their work or less so?  If people feel a "step removed" by technology, how do you foster a sense of ownership and empowerment in them?
How do you get people to take on Quality 5.0 when their very natural and real reaction is to be concerned about the future of their job?  How do people that are potentially displaced by the technology of Quality 5.0 find a place in a changed workforce?
Thinking broadly, how will Quality 5.0 impact people at all levels and in all areas of an organisation?  Who will feel the impact/benefits the most and why?
As quality professionals, what is the role that we need to play in making the interface between Quality 5.0 and people, as integrated and successful as possible?  How do we balance the pulls of technology and people?  Do we have the skills and knowledge needed to effectively navigate the road ahead with Quality 5.0?
Taking on the deliberations above as a broad guide, presenters will provide insights, perspectives, concepts and solutions that may help audience members gain the necessary knowledge needed to successfully make Quality 5.0 more than just another tag-line.
David Jago (Smart Meetings)
Why Quality matters in a time of crisis 
Reusable "keep cups" gifted by ISO Certification Experts, in Qualcon bags
Paul Mara (Quality Practice Accreditation); Maree Stuart (MAS Management Systems)
Putting People First in an Accreditation Standard for Healthcare
Jessen Yeoh (P Excel Advisory Pty Ltd)
Apply ISO 9001 Quality Management Principles in managing people quality
Topic:  Quality and Process
Process plays a significant role in delivering the desired results for an organisation. Process appears to be easy to understand by mapping inputs, processes and outputs. 
While everything can be seen as a process in an organisation,  the challenge is how to map and align them horizontally and vertically so that a good quality system can be built on the organisational processes, and everyone in an organisation understands how their work contributes to the end results.  
It is also important to map, analyse and understand the process interactions, value chain, process maturity levels, improvement opportunities, automation of processes, integrating technology, digital transformation etc. All of these can make processes more effective and efficient and improve quality of products and services that can delight customers.  
Speakers may choose any of the following sub topics or similar topics for the quality and process stream.  
Process architecture and value chain 

 

Process transformation and automation  

 

Process improvements

 

Process innovation

 

Process effectiveness and efficiency 

 

Cost of process quality

 

Process and quality control 

 

Process and quality assurance

 

Process risk management   

 

Process maturity assessments 

 

Role of process in customer value proposition.

 
Dawn Ringrose (Organizational Excellence Specialists)
Recently released global OE index results: How Does Australia Measure Up ?
3 Minute Snippets
Jon Sgherza (Protech Pty Ltd); Maria Birse; Michael McLean (McLean Management Consultants)
Anthony Stephenson & Nicky Stevenson (IQM Group)
Confessions of an Auditor 1 – RBT and SME
Christina Briggs (Sydney Trains)
On track to excellence: Enhancing train maintenance quality with In-Process Inspections
Jim Whiting (Soteris; Risk at Workplaces)
Quality 5.0's human-centred approach needs the Hierarchy of Risk Controls HoRC
Michael McLean (McLean Management Consultants)
What to "Keep Change Create" to align People, Performance to Process and Purpose with Integrity
Ian Cowan (Australian Federal Police)
Investigating the SERVQUAL Model as a tool to measure Forensic service quality and customer satisfaction in organisations with a limited client base
Maree Stuart, Qualcon Chair
Friday 13th October – Qualcon Day 2 (9.00am – 5.15pm)
Dr Medo Pournader
Medo Pournader is a Senior Lecturer at the University of Melbourne Department of Management and Marketing.
Topic:  Quality and Performance
The art of measuring and scoring quality indicators against mandated or desired criteria to make judgment of quality performance.
This area of quality is closely related to Monitoring, measurement, analysis and evaluation, this has the ability to lend itself to all aspects or providing a service or product. An organisation's ability to express their quality performance is a key piece of ISO 9001 and something business owners, shareholders, customers and employees are wanting to know/ 
AOQ is seeking abstracts of presentations that speak to Quality Performance relating to the following topics: 
Measuring and reporting the success of a process, project or system

 

The quality performance of controlling non-conforming output.

 

Quality performance indicator selection and expression

 

When judging quality performance using measurable objectives goes right. …or  goes wrong

 

Evaluating the quality performance of a new or modified process within the management system

 

Quality performance data validation

 
Dr Posani Maveza (UGL Limited)
Introducing the Quality Excellence Framework (QEF)
Jacqueline Stone & Louise Edgley (Aurecon); Richard Jenkins (AECOM)
Synergising Quality 5.0 and Integrated Management Systems: Revolutionising Excellence in the Digital Age 
Topic:  Quality and Integrity
The Quality and Integrity sub-theme explores the distinction between quantitative and qualitative methods of Quality and their relationship with the concept of Integrity within the sphere of Quality processes and outcomes.
How can we implement qualitative change within the context of beliefs and convey fairness via numerical values, statistics and surveys, or convey perceived quality or quantitative Quality outcomes via experience, thoughts or concepts via words? Both rely on the Integrity and ethical concerns operating within privacy, cultural concepts, physical and mental attributes and custodial ownership of resources. 
Craig Ottaway (Juran Medallist /AOQ Life Member)
Collaborative Contracting & Business relationship – Challenging a new frontier 
Dr Darryl Yaniuk (Quality Management Systems Consultant; casual Lecturer – University of Woolongong)
What's STILL Going Wrong with ISO 9001? 
3 Minute Snippets
Jim Kefaloukos (GHD); Pam Keirs
Topic:  Quality and Technology
Quality 4.0 was all about introducing technology into Quality and supporting processes with technology. 

Digitisation

and automation were the focus. This trend continues under Quality 5.0, but also considers how humans and technology can work together.
Technology will continue to support Quality and Quality Practitioners and in this sub-stream, we'll explore what's available by way of technology and how it can be used as tools in the domain. 
Abhik Banerjee & Vikram Sachdeva (Swinburne University of Technology)
Achieving net zero via digital quality thread across the manufacturing  value chain
Maree Stuart
Qualcon Chair