Introducing Our Plenary Keynote Speakers
Dr Gregory H Watson
Past Chair – American Society for Quality, and acclaimed thought leader
Digitisation: Stimulus for Reassessment, Rethinking, Refinement, or Revolution of the Quality Profession
While the benefits of digitisation are obvious, there are potential impacts for which all Quality professionals need to be prepared. The time to reflect, think, and decide what to do is NOW!
Ms Pat LaLonde
Past Chair – American Society for Quality, Pat is also a highly experienced  supply chain executive
Quality Management's Future Challenges
In a world of sudden and unexpected changes, we are constantly being challenged to adapt.  Pat explores what we need to consider in the key areas of Adaptability, Innovation and Customer Focus.
Professor Nigel Grigg
Professor of Quality Systems at Massey University, New Zealand
Quality in the balance?  Competing in the age of black swans and grey rhinos
In globalised markets, supply chains, logistics and data, customers demand ever more competitive quality, delivery and price. Nigel deconstructs Quality management to its core elements and explores how they still apply in today's context.
Ms Marina Pullin
Internationally recognised consultant specialising in complex organisational redesign and technology integration
Value is in the eye of the beholden
Join Marina as she explores the concept of value in our modern world of permanent adjustments, and learn how we can adapt the core concern of Kano Based Value for 2021 and beyond.
Mr Kumar Parakala
President of GHD Digital, Kumar is an entrepreneur, business builder, digital innovation evangelist and among the world's leading thinkers
Reimaging process to transform organizations in a post-COVID world
Discover how to achieve the objectives of digital transformation by reimagining the critical business processes impacting your value chain to create breakthrough value, meet customer expectations and achieve business outcomes.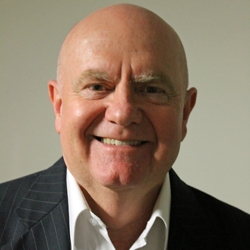 Mr Mike McLean
Internationally-recognised strategic change consultant
Future Business Excellence: What to Keep, Change and Create
Explore the true nature of excellence – now and in the future.  Mike will discuss worrying indicators that many of the tools and frameworks we rely on may not be fit for purpose, and proposes the "What to Keep, Change and Create™" strategy, which can be utilised NOW, for those who aspire to be excellent.
Dr Rey Fremista
President of the Philippine Society for Quality, and an acclaimed thinker in high-performance leadership and culture
Reimagining the Future of Leadership: Building Human-Centered, Intelligent Organizations
Join Rey to unpack developing leadership skills for the post-pandemic, hybrid environment, and discover the success factors for building a human-centered, intelligent organizational culture.
I attended Qualcon in Sydney in 2016 and presented a 3-minute snippet, which was a great opportunity to get some presentation experience in a non-threatening environment. It was difficult to choose between all the excellent topics on offer, and the networking opportunities with other professionals who work in the quality space were so beneficial. I would highly recommend taking advantage of attending Qualcon…or better yet, presenting at Qualcon!
OUR PURPOSE
Is to provide leadership in quality that drives a strong, competitive Australia.
OUR VISION
AOQ – recognised globally as the intellectual and practical heart of quality in Australia.
OUR MISSION
Make quality meaningful, compelling and satisfying.