26th APQO Conference
incorporating Qualcon® 2021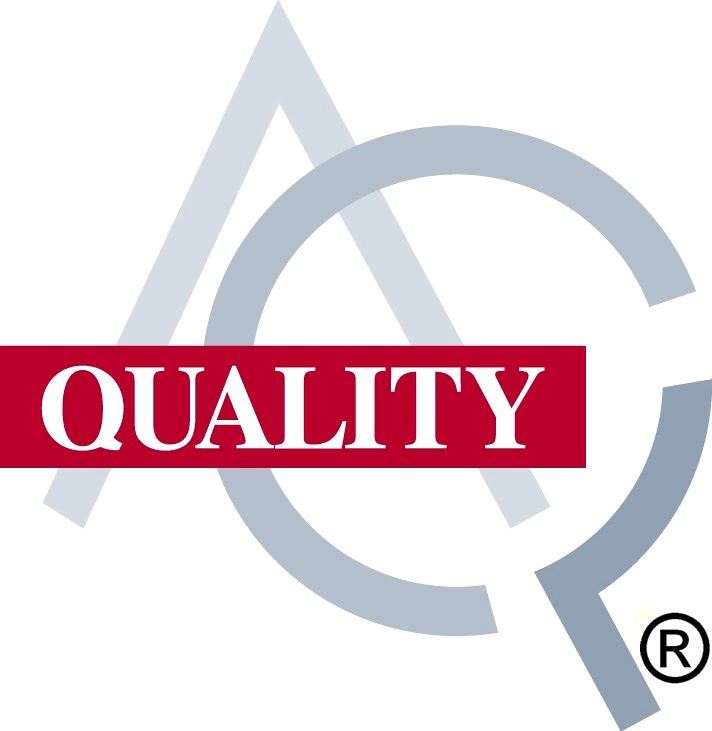 Your Business Case For Participating in APQO-Qualcon 2021 Conference
Staying up to date in Quality can be a challenge.
That's why participating in this year's conference experience offers a unique opportunity for your personal and professional development.
However, your organisation may not quite see it that way. You owe it to yourself to put forward a compelling case, to help your management make the right decision – which of course is to encourage you to participate.
That's why we have provided the information below. You can freely copy and adapt this to build your own compelling business case.
First, let's understand motivations
How your manager may make the decision to approve your attendance
Even in difficult economic times, most companies still have a training budget. You'll need to make the case that the best use of that budget is your attendance at this conference. Even if there is "no budget" your manager (or your managers' manager) will still likely have some discretionary funds they can tap into. In this instance, you may need to convince not only your immediate manager of the benefits of your attendance – but you may also need to help them convince their manager of the reasons why you should attend. They will be looking for you to convince them of several things:
There are clearly defined benefits to attendance (ROI)
The expense is reasonable
The time out of your diary is well spent
So, knowing that, it's clear where your business case needs to focus.
Understanding the Benefits that Impress
Conferences offer tested and proven tools that are easily actionable and have tangible benefit.
The two main ways of extracting the benefits of attending this are education and networking.
Education
Conferences are structured to really focus on specific educational and knowledge development subjects. These are published in advance. This enables you to easily develop the business case, and also serves as a check for you that the conference really does have the potential to deliver for you.
The best way to do that is to link specific conference sessions and speakers to address specific challenges you're facing. Then link that education to specific actions that you will take that will benefit your organization.
Your manager may ask why you need to participate in a conference for this, when you can go to a local training course, or simply buy a book, or resort to Google. These all seem reasonable options. However only at APQO-Qualcon Conference can you have such a smorgasbord of topics offering such a concentrated learning opportunity from speakers who have been carefully selected and vetted to deliver value. When combined with the networking component, it can't be matched by the other options.
However, details are vital. Content is clearly king! Review the conference program and identify the sessions that have particular relevance or resonance to your organization's current situation. Specifically identify sessions that promise real value for you.
Some details you'll need to identify include:
Examples of successes delivered by speakers from other comparable organizations.
Information regarding challenges that your manager / organization is specifically facing.
New technologies and tools that you're not using or have not fully evaluated.
To help you reduce costs or "do more with less."
To ensure that you avoid mistakes: Candid sessions combined with informal discussion and questions (i.e. networking again!) will help you avoid repeating costly mistakes made by other companies.
To help you do even more with what you already have. Learn how to maximize the value of your existing initiatives.
Best practices. Many conference sessions are geared towards benchmarking best practices. Your attendance and report means that your manager can get a clear picture of what the competition is doing.
Training. Which streams and workshops are right for you? All are designed to teach a specific group of delegates a special skill or set of tools and approaches that are immediately actionable back in the office.
Networking
Even though this is a digital conference, there will be lots of opportunities to network. 
Although networking is a very important benefit, it can be difficult to quantify the value to your organization, and it can come across as just professional partying. However, many delegates report that hearing of solutions or approaches to problems while in a networking environment is often the most valuable aspect of a conference – but it's speculative and hard to measure.
However, networking offers some real potential benefits. At any conference, you'll have access to people who are really accomplished in their careers, and who themselves may be well-connected. Conference participation enables you to tap into that. In effect you can obtain valuable professional advice, which would otherwise be inaccessible or very expensive, for the cost of the attendance investment. Presenters are always very happy to engage deeply with you. Also, you can ask for introductions from the organisers or other (often new-found) professional colleagues.
So focus on specific networking outcomes, within the broader context of the conference, which will directly benefit your organization. The way to do this, is to identify specific challenges that you are seeking to overcome, and to do so will require expert advice. We'll explore this further down.
There's also a further benefit of networking. It isn't just a transient experience. The best managers are highly connected. They are able to tap into these connections for help, information, advice and recommendations. Networking leads to the forging of new relationships with those working in areas of interest. You'll be able to tap into these. Networking is not a single activity. It's a dynamic, ongoing process that delivers ROI into the future. Many people report how they reached out, years later, to a contact they made while networking at a conference.
Although you might understand the benefits of the sessions, your manager may not. Therefore, to be most effective in justifying the conference, you will need to clearly articulate the connection between your organization's knowledge and skill requirements and the conference program.
Don't presume that your manager will be able to automatically make those distinctions.
To focus your thinking, and assist your manager to come to the correct decision, use the Benefits Worksheet in the download below. It will help you and your manager focus on the benefits. Review the conference brochure, highlighting sessions that will address your needs.
Bring the brochure along with this worksheet to your manager for joint decision-making.
Justifying the Investment
Before you can even begin to justify conference expenses, you need to calculate what those expenses are. To do so, the following download also includes an Expenses Worksheet.
Time well spent
Conferences can be very hard work! The digital format means that you can take in the conference without 'leaving home' – during quite times at work, lunch, and watching some after hours to demonstrate your commitment. You will feel tired taking in the material and doing your day job. Your manager needs to understand that, far from being a pleasant diversion, you will be working as hard during the duration of the conference. Your day will likely start early and run late.
Have you thought of presenting?
Conference organisers are always seeking Presenters who can strengthen the conference program. Being a Presenter multiplies your professional development opportunity, and delivers significant discounts on the registration cost. It also draws you into the heart of the conference where you'll more easily find networking opportunities. After all, you'll have become an expert in your own patch!
So consider factoring this into your pitch. You may need to offer to do some of this in your own time if you need to strengthen your value proposition.
The design of this Conference will specifically help you. We are encouraging short presentations, and they work well in a digital format. Most will be around 15 mins, and shorter ones are welcome. You can convey a lot in 10 minutes with a well-crafted presentation.
Implement, Implement, Implement
It's essential to convey that this Conference will not be abstract book learning. Presenters provide practical takeaways you can use back at your company. Your sessions will be packed full of proven and tested real-world tips, tools and techniques that will benefit your company.
Value for money
Hiring a single consultant of the calibre of the presenters at the APQO-Qualcon® Conferences would cost your firm many times the cost of your admission, and you'd get only one person's advice rather than a whole faculty of experts, peers and competitors.
Unique – once a year opportunity
There is no other event like this APQO-Qualcon® Conference for value and depth of learning. You must convey that you simply will not be able to get this level of information in one place anywhere else in the next 12 months. That leaves your firm one year behind its competitors, and therefore at a disadvantage.
Advance preparation and goal setting
Identifying what you want from the conference is essential – but also don't forget to ask what your manager wants from the conference. Request to interview your manager before you attend the conference and ask them for specific information they want you to receive, or questions they want answered – then pledge to do all you can in those three days to obtain it. Using the Benefits Worksheet provided above can help you manage and address their expectations.
Learning that benefits you and your peers: Your manager and colleagues will get a full report (written, verbal, seminar) on your attendance and what you learned.
Explain that you'll take detailed notes at the conference and provide a post-event report and meeting within 2 weeks to your manager and colleagues that will communicate and share both the key lessons learned (as applicable to your organization's needs) and the specific action points you recommend taking based on your learning experience, using whatever tools your company has (newsletters, lunchtime talk, webinar, company social media etc).
Your commitment to share the knowledge you received with others on your team will dramatically increase ROI of your attendance. Additionally, by tangibly demonstrating the lessons learned from the conference, leadership should be more willing to fund your participation in the future.
The best reports encourage people to come and ask you further questions. There is rarely much value in a 10-page report.
Instead, a two or three page summary, with URLs and pointers is more impressive. Another option is to offer to meet with your colleagues for a recap the first week after the conference. Also, making presentations to others in your group who did not attend is an excellent way to deepen your education while also sharing valuable knowledge and techniques.
Conferences provide the papers and presentations either at the time of the conference or soon after for you to download and use to share knowledge.
You can only get this at AOQ
The unique APQO-Qualcon® Conferences program is designed to provide you with unique networking and learning opportunities beyond the scope of the usual conference experience.
You can only get this at AOQ!
Now, all that's left is to put it all in writing to your Manager.
We've taken the opportunity to put together a letter that – if appropriate – you should feel free to customize and use in support of your attendance.
It's contained in the Business Case & Information Worksheet – download it now!