Introducing Our Stream Speakers
Find out the details of speakers in all the Streams at APQO / Qualcon 2021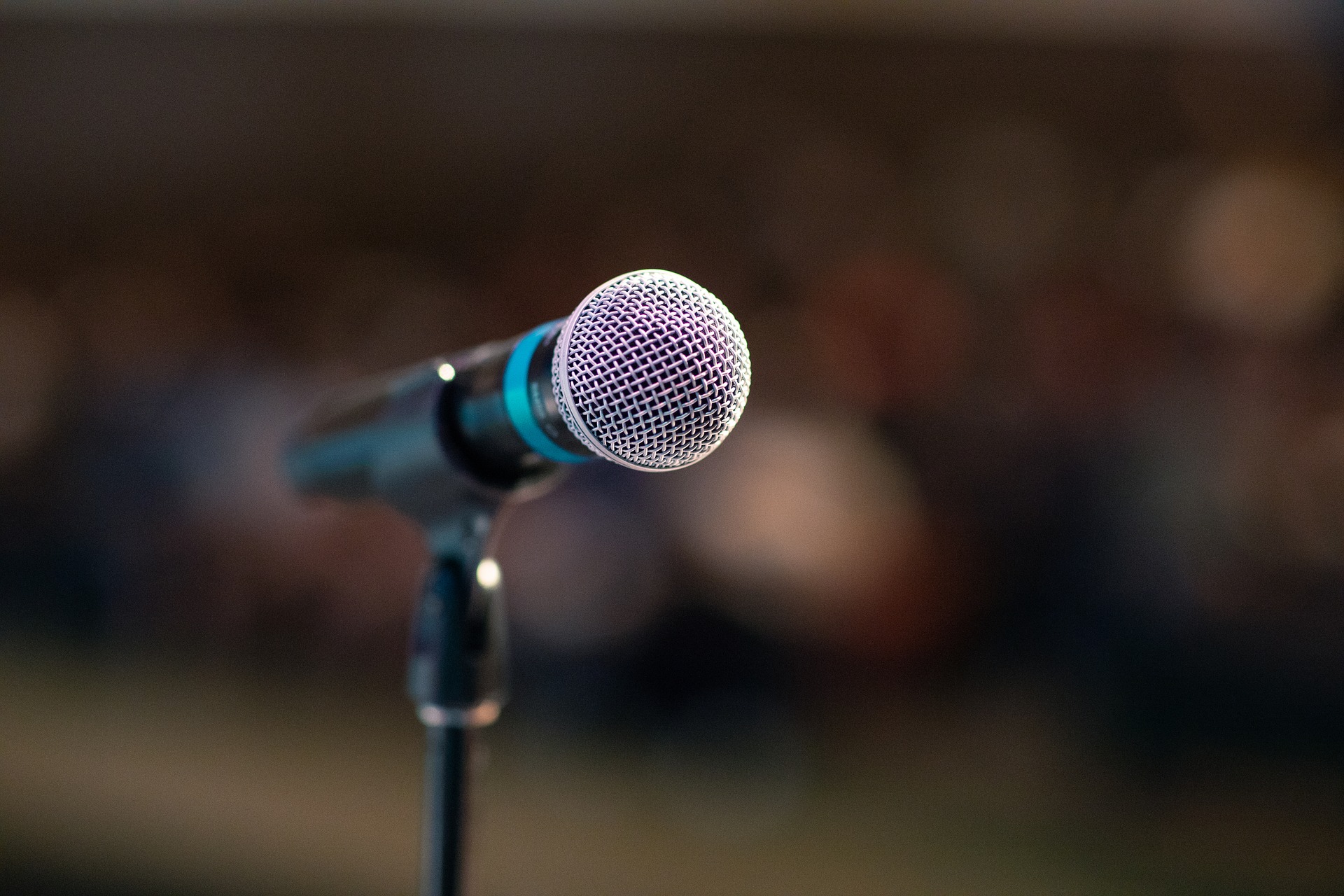 The Future of Quality is NOW
Stream 1 – Rethinking Customers and Relationships
Stream 2 – Rethinking Processes
Stream 3 – Rethinking Excellence
Stream 4 – Rethinking Leadership and People
Stream 3 – Rethinking Excellence
Carew Hatherley
(New Zealand)
MD of The IQM Group. Board member and Secretary of the NZ Business Excellence Foundation
Engr. Angelica Cortero Fraginal
(Philippines)
MD and Senior Consultant, ACF Consultancy and Training Services
Former President, Philippine Society for Quality
Albert "Skip" Greenaway
(USA)
EAGLE Certification Group – Chairman
Green & Clean – President/CEO
Atif Baig
(New Zealand)
Centre for Organisational Excellence Research (COER), Massey University, NZ
Taking Quality Beyond Binary
Performance Excellence Framework Adoption Experience: Answers to the "What, Why and How?
First Organized Career Path for Quality Auditors
An exploration of the organisational excellence architecture required to support an award-winning business excellence journey
Janardan Ghimire
(Nepal)
Chairman, National Certification and Management Nepal Pvt. Ltd.
Xi Qinfeng
(PRC)
Dir. Comprehensive Management & International Communication Departments, SAQ
Kathryn Lockyer, Roslina Ab Wahid and Nigel Grigg
(AUS, Malaysia, NZ)
JAS-ANZ
Srividhya Venkatesan
(Australia)
Co-founder VR AR Solutions Australia
Growth of Excellence of Orthodox Tea Sector through Organic Farming, GMP, and ISO 22000 in Nepal
Responding to Public Emergencies—Practices and Standardization of Organizational Quality Management  
Experiential learning through Immersive Technologies to enhance knowledge retention and reduce cost of poor quality.

Ravi Bhattarai
(Nepal)
Six Sigma, Black Belt Certified, Hoshin Kanri and QFD Qualified, Certified SCRUM Developer
Partha Dev
(Australia)
Global Head of Structural Engineering, Integrity Solutions
ROSEN Australia
Saad Ghafoor
(New Zealand)
Associate Researcher – Centre for Organisational Excellence Research (COER)
Collaborative Excellence though Agile/SCRUM Implementation
Making Standardization a Key Ally in Managing the Energy Sector Disruptions
A Global Study on Designing Business Excellence (BE) Frameworks and Promoting, Facilitating, and Awarding BE
Stream 4 – Rethinking Leadership and People
Keith Phillips
(New Zealand)
CEO of QLBS (QuantumLeap Beyond Spreadsheets )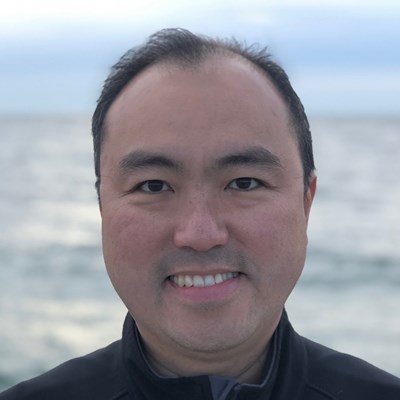 Jessen Yeoh
(Australia)
P Excel Advisory Pty Ltd, Accredited Baptist pastor, Lean Sensei, LSBB, CQP, IRCA QHSE Principal Auditor, member of ASQ & CQI
Ranjeeta Singh
(New Zealand)
NZOQ Board Director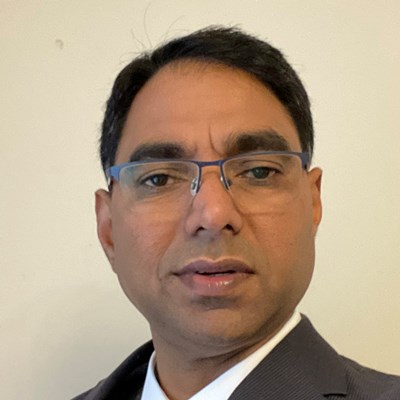 Suresh Prabhakaran
(Australia)
AOQ WA Chapter Lead,
Member CQI /IRCA, ASQ
Lead the Digital Transformation by Doing
Spiritual Leadership & ISO 9000 Family
Before Quality, there was Engagement

Overcoming disruption and delivering positive organisational and personal outcomes.

Alice Mastroserio
(Australia)
Quality, Environment and Sustainability – Innovation leader, Aurecon Australasia Pty Ltd.
David Jago and Brett Abraham 
(Australia)
David Jago M.Des.Studies, CToPF, AOQ, ILP
Brett Abraham B.Eng (Mech), AOQ, ASQ, CQIA
Kirsty Harding
(Australia)
Aurecon, Quality Environment and Sustainability Business Partner
Nayak Madhusmita
(UAE)
Deputy Regional Director, UAE, ASQ
Director General, UAE, GCPIT
Rethinking Quality, making ourselves relevant to Leadership

Say what! Conversations that get somewhere?

Brewing up a Strong Culture of Quality in a Storm of Disruption
The Altrocentric Leader: An end to the era of alpha-male leadership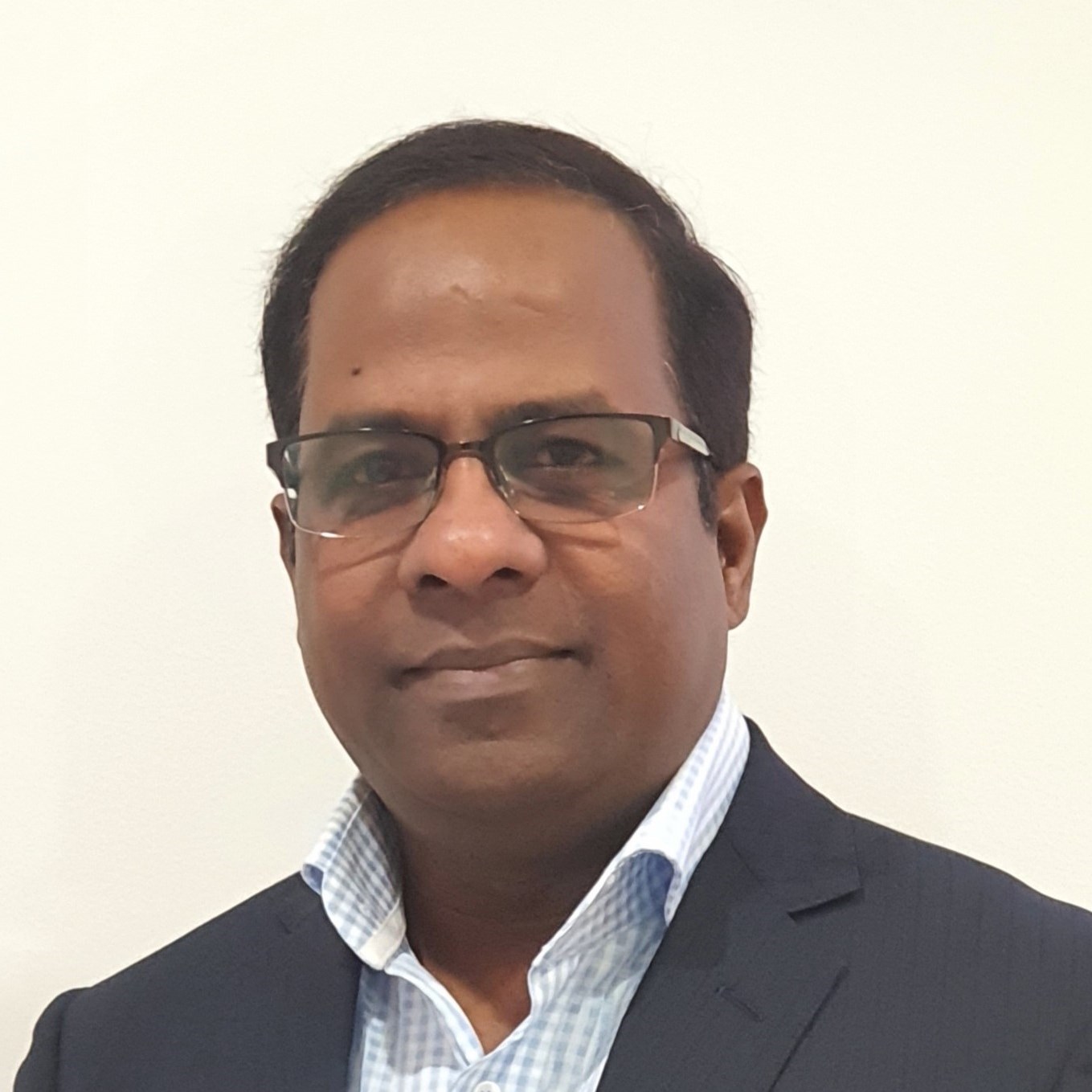 Matthew Rathinam
(Australia)
AOQ, Sydney Chapter Lead
Management Innovation: Can it influence a paradigm shift to Quality Management?

This research investigates the architecture required to facilitate and accelerate an organisation's business excellence (BE) journey. Existing research demonstrates that the success of BE implementation is largely dependent on how organisations organise their structure and resources, embedding the culture of BE within the organisation. However, the organisational architecture required to implement and acquire BE culture is, as yet, unknown. The aim of this research is to meet this gap and investigate BE from an implementation viewpoint by examining organisational excellence architecture (OEA). The novel concept of OEA refers to the combination of internal structure, resources, processes, and assessment tools required for organisations to implement and achieve BE maturity.
The concept of OEA was developed through the analysis of BE literature and information collected from secondary and tertiary data sources including; a) reports of the past Baldrige Award Winners; and, b) information collected from BE webinars and conferences over the last year. Primary data was collected from BE organisations using an online survey and optional semi-structured interviews. Over forty respondents contributed from the Americas, Asia, Australia, Europe and the Middle East.
The research contributes to the small genre of BE implementation and provides an opportunity for BE researchers to investigate the OEA model further. The Global Excellence Model (GEM) Council, the guardian of premier excellence models and awards' process, and the European Foundation for Quality Management (EFQM) approved this study and participation through their respective member organisations.
Quality Standards are generally seen as producing binary outputs – conformity or non-conformity. Audit reports are kept separate from others by a desire to adhere to NDAs and respect commercial sensitivities. By digitising ISO 9004 onto a clouded application, we can now retain the international best practice reputation that ISO Standards are renowned for, whilst taking the opportunity to utilise an assessment style audit to populate a database of highly useful information. It allows Peak Organisations to make evidence based decisions at both strategic and operational levels, whilst single stand-alone organisations can further benefit from anonymised peer benchmarking. The ability to track continuous improvement against all 31 Clauses as often as an organisation deems necessary is a step forward in offering an alternative to the yearly CB Auditor visit. Ironically, experience tells us that an effective method of increasing ISO 9004 maturity levels is to implement ISO Quality Standards.
Different challenges in today's environment have prompted many leaders, to reassess their own purpose and make themselves continue to be relevant to their customers and other stakeholders in the new normal. There are proven Quality tools and frameworks that are continuously enhanced and updated which can help organizations address strategic advantages and challenges in the new normal. They provide a structured way to think and become a foundation for action. The different quality and productivity tools can help in addressing crisis and challenges, so organization can continue to realize its mission and vision.
For example, the Criteria for Business Excellence, which is regularly updated to address the changing environment, is a proven framework to help an organization continuously improve. The framework helps an organization manage the crisis and continue to be relevant by looking at the different areas: organizational profile to revisit the purpose and relevance of the organization; visionary leadership through the crisis; having a relevant strategy; thinking about customers; use of measurement, analysis and knowledge management; caring for the people; having a robust operation; and achieving results.
Top Management needs to ensure the sustenance of these quality initiatives. Effectiveness needs to be regularly monitored to ensure that all personnel commit to consistent implementation of these quality initiatives and continue to make it as a way of life in the organization. Testimonials from different organizations adopting the Performance Excellence Framework are proof that this framework helped them in their improvement journey.
The Future of Quality is NOW for the Certification Body (CB) Community because we are rethinking excellence with the introduction in 2021 of a first of its kind program; a "white collar" Apprenticeship Career Path for Quality Auditors. Since improving productivity and reducing risk are important goals of certification, candidates for the IAP possess skills and abilities that can be transferred and developed to become excellent Management System Auditors.
While previously only the banking financial industry favored a business career path choice, quality auditors can now participate in a career path immersed in business management systems. Hear how a young industry, less than 50 years old that never really had a career path and is often confused with financial audits and CPA's, can truly give someone a career across almost all businesses.
This new IAP has been approved by the United States Department of Labor Agency. This approval and the support of the Department of Labor is not just for the United States of America, but truly hoping to fulfill a world-wide need.
Understand why with 90% "on the job training" and with only 10% academic requirements, the IAP will give us a stronger credentialed employee than a new post graduate degreed individual. Once the employee completes the IAP they will find a career with a range of pay starting from $45,000 to $175,000 with an average of $110,000 over time.
Find out for yourself why this new career path truly brings the "Future of Quality Back to NOW!".
Green and orthodox black tea are popular hot drinks for enriching health and well-being. Originally, the practice of cultivation and production of orthodox black and green tea began in Nepal less than 100 years ago, and this too only for the personal consumption of small farmers. Since the 1990s, the market of this tea has expanded to different parts of the world, especially Asia, the USA, Japan, and Europe. This tea is recognized around the world by various names such as orthodox black tea, green tea, Chinese tea, and Japanese tea. All types of tea (green, black, and oolong) are produced from the Camellia sinensis plant using different methods. Fresh leaves from the Camellia sinensis plant are steamed to produce green tea.
The orthodox tea made or processed using traditional methods is generally bright and brisk and has a multilayered flavor profile. This is produced using the traditional methods of tea production which include plucking, withering, rolling, oxidation, and drying. The Orthodox processing is used to produce various styles of loose leaf tea, including white, green, oolong, and orthodox black tea.
The local cooperatives, the National Tea and Coffee Development Board, NGOs, INGOs, and private sector agencies are committed to the achievement of orthodox black tea excellence to penetrate the export market. All the stakeholders are engaged as per their role and are facilitating infrastructure development, trade promotion, supply chain logistics, quality system implementation, and education. These stakeholders are mainly focused on the uplifting of farmer's income simultaneously to Good Agriculture Practices, Organic Practices, Good Manufacturing, and Food Safety Management Systems on the process of planting to dispatch in the food chain of 'farm to tea cup' as an excellent product.
The global spread of the Covid-19 has brought risks and challenges to the normal operations of various organizations. The Shanghai Association for Quality (SAQ) project team used the quality management system to analyze the internal and external factors affecting the organization and applied risk management techniques and methods in compiling "Quality Management System — Guidelines for Public Emergency Response" to set group standards in terms of urban public transportation and residential communities. The application of standards was promoted by sharing practical cases. By interpreting the series of group standards set in "Quality Management System — Guidelines for Public Emergency Response" and sharing the best practice, this speech helps the audience understand the management ideas, implementation approaches and improvement measures of the organization in responding to public emergencies.
Due to COVID-19 pandemic, Australia's business environment has been undergoing many changes and pressures to push for productivity and profitability. Organizational downsizing, restructuring, and layoff turns many workplaces into environments in which workers are demoralized and disengaged.
Work environment becomes increasingly impersonal and insecure. These challenges bring new perspectives about spiritual leadership in the workplace. Spiritual leadership emphasis on value, purpose, inner life, hope, faith, vision, love, spiritual well-being, sense of calling etc. while pursuing higher economic return.
ISO 9001: 2015 international standard provides a basic framework for spiritual leadership in quality management systems. The purpose of this paper is to explore spiritual leadership in ISO 9001 QMS model, which generates key organizational outcomes essential for business excellence such as organizational commitment, productivity and job satisfaction.
This is a literature review paper, which include surveying books, scholarly articles, theory and any other sources relevant to spiritual leadership and quality management. The presenter will provide a summary and critical evaluation of these works.
The presentation features Leaders who are embracing the Digital world to add greater value to the Auditor profession and their customers. It shows how humans become more valuable as their role shifts from
o single audits to aggregated audit supply chain or clusters,
o from data harvesting to knowledge generation,
o from point in time to continuous improvement.
Actual leaders will be profiled that had vision and were not afraid to explore this new world. It will encourage people to explore this world for themselves and invite them to give the Audit Simulator a go.
We will cover:
o How leaders are using digital in the new world from actual case studies
o That digital provides opportunities to provide new value to clients and stakeholders
o The leadership required to enter the new digital world.
o where to go to get their own hands-on experience
I will be using examples from Tourism Australia, the Food industry in New Zealand, Transport Fleet Safety in the USA, and Remote Auditing in Europe. Then I will introduce you to the 'Audit Simulator' that we have developed with Exemplar Global. The Audit simulator allows you to explore digital audit without risk and enable you to learn by doing.
Thank You
It's been a long standing view that implementing 'Systems' will be the key to increasing overall organisational excellence and high qulaity. Organizational excellence is defined as the ongoing efforts to establish an internal framework of standards and processes intended to engage and motivate employees to deliver products and services that fulfil customer requirements within business expectations (asq.org). It is now well established that engaging your staff is the key to making systems and processes work effectively, not the other way round. Moreover, engage your staff and you not only get high quality outcomes, you get a productive and engaging work culture where leadership and operations thrive.
Change is the law of life and those who look only to past or present are certain to miss the future This presentation provides an overview of the change cycle applied and how empathy and emotional intelligence plays a crucial role in people management.
The presentation explains disruption., types of changes and change curve ie, denial, frustration, depression, experiment, decision and integration.
Additionally, it also includes the challenges in implementing change, what are the top issues and how we can overcome these
Key message: Any intervention is a change. It is important how Change can be implemented in the organisation by applying Empathy, emotional intelligence, watch and listen and exploration approach. It also helps leaders and managers to understand the top issues and how they can support the team achieve wider goals and objectives.
In 2018 JAS-ANZ carried out a Delphi study with an international group of experts to investigate the future demands on audit and the content of an education program that might service those demands. The project was coordinated by Dr Roslina Ab Wahid, Universiti Teknologi MARA (Malaysia); Prof Nigel Grigg of Massey University and Prof Daniel Prajogo of Monash University.
Massey University has taken the Delphi study to the next stage of course development.
This presentation will focus on the results of the Delphi study and how this is being applied to develop a postgraduate level program for effective auditing.
Experiential learning through Immersive Technologies to enhance knowledge retention and reduce cost of poor quality.
Immersive technologies have altered the training landscape drastically by introducing the most effective form of learning known as "Learning through experience" or "Learning by doing". This Pandemic has forced organisations to think out of the box and implement ground-breaking strategies to upskill and retain the existing workforce. With its ability to enhance knowledge retention by 80%, reduce the training costs by 50% over a period, and deliver 100% experiential learning, Virtual Reality trainings (VR Trainings) are helping organisations in their march towards sustenance and development.
Conventional classroom trainings are the past, 2-Dimensional E-learning modules are the present and with the capability to provide 3-Dimensional, 360 degree and fully immersive hands-on experience, VR trainings are our future.
With variety of XR (Extended Reality) enabled devices available such as smart phones to more sophisticated devices, organisations can leverage VR trainings to provide more realistic experiences without associates risks and costs.
VR trainings has opened doors to the areas which are impossible/difficult to train such as training employees on emergency scenarios, difficult to reach and replicate locations such as oil rigs and underground tunnels. When the VR training modules are combined with data analytics tools, VR module can highlight the exact pain points and help organisations in implementing specific controls to mitigate the identified risk. The VR training modules can be used for behavioral observations which can assist organisations in implement actions to prevents accidents or non-conformances. Our simulators are used in various industries to upskill the work force and are intended to compliment and enrich the traditional trainings. The simulators help in increasing the muscle memory through repeated practice and thereby reducing the rejection rate by 40%. These trainings also eliminate the health and safety hazards associated with the traditional trainings.
Collaborative Excellence through Agile/SCRUM Implementation.
Traditionally, organizations are built with the idea of super specializations and creating departments after departments which results in many silos. As there are too many fragments we need more units to manage & track them. Then follows more units to align them, manage them, monitor them which creates a lot of frictions as well.
While, Agile/SCUM approach of a workplace is designed with the small self-managed team to localize many of workplace-related processes: Local Planning, Local Design and Development, Local Review and Sustaining the best values. More transparency and collaboration among team members helps everyone.
In one of such attempts, I transformed an organization with 50+ team members and raised the workplace efficiency by more engaged while the team enjoyed working for their own goals, supported each other and transformed the planning process, delivery and reporting culture based on data, facts and figures.
I will present with data, facts and figures how such transformation was visible and can be replicated elsewhere. I will present about how we can begin and sustain the culture through the implementation of Agile/SCRUM as a framework but not to limit to the same.
Rethinking Quality, making ourselves relevant to Leadership
Should quality professions re-brand themselves to become more relevant to today's modern leadership? In short – Yes, we should!
Being agile and adaptable is vital to staying relevant to leadership. It is essential to change, evolve and keep abreast of best practices to ensure we do not become redundant in the future.
This paper outlines the key changes and lessons learnt in my role as a Quality Professional to successfully engage with leadership on quality outcomes. These are some of the changes made to align to leadership and embed the team throughout the business.
– Re-thinking how to better structure and position quality professionals within the business as partners for better collaborative outcomes
– Focus only on what matters, what is best for business; stop doing everything, take a risk-based approach to determining priorities and keeping them in focus at all times.
– Adapting language and terminology in all communications to align with your leadership and business 'speak'.
– Changing the business's perception of ISO standards and how it applies to the organisation. Deep collaboration with key stakeholders across all business units is essential to get buy in and advise with other units to gain the best outcome for the business.
– Changing the Quality narrative, why focus on the negative? How can we pull the positive out of our findings? How can we better present information to leadership so that it resonates with them and Inspires them to make necessary changes?
Meetings and workshops are a necessary part of daily life in effectively managing an enterprise – perhaps especially when it comes to quality, health and safety and the environment.
However, how many times have you been part of a conversation and walked away feeling that it has fallen short of achieving the necessary outcomes? How often have you felt that the hard decisions/ outputs or the softer returns (such as meaningful discussion, engagement and ownership) just didn't emerge clearly from the exchange?
Using a case study from a small/medium scale enterprise, this presentation will outline a simple and practical framework for tailoring conversations so that they meet the needs of the stakeholders involved.
It's easy for established organisations to look to the 'fancier' tools to make improvements, but not all organisations are in that position. Many organisations are new and/or only just starting to look at how to make improvements. As such, they need to look at getting the basics and the 'bang for bucks' methodologies/tools under their belts first.
Additionally, the presentation will give practitioners advice that they can readily put into action so that they can clearly articulate the various outcomes required from a conversation, as well as being able to create an environment where issues, risks and opportunities can be addressed in a positive manner.
Finally, the presentation will show how these outcomes lead directly to ongoing organisational benefits downstream.
Last year Victoria, Australia had the greatest number of lockdowns and we adapted to new untried/untested ways of working literally overnight.
While people baked cakes, I used my newfound spare time to read articles on quality culture during times of disruption and books on thought leadership and change.
With "state of the art" online digital training, knowledge management, and compliance monitoring systems, our leadership and people should have no excuse to excel in the delivery of quality products and services.
Unfortunately, this is not always the case, as pointed out in Gartner's recent survey and article in August 2020. Bryan Klein, Research Director with the Gartner Supply Chain Practice rightly stated, "Quality leaders must find strategies to sustain their quality levels during disruptions".
That article and other publications resonated with me and re-sparked the theory on how purpose, ownership, prioritisation and "people before process" are integral to a strong quality culture.
I believe, we as "Quality leaders" should promote quality culture as a lead indicator measure for business performance. We also need to create and sustain this culture by starting with the why before the what and how.
So being a natural sense maker, I sourced out the right ingredients that were tried and tested in highly disruptive and successful businesses and came up with a Business Quality Culture Plan.
If you could do with a good "quality culture" brew, bring along your keep cup and take away some strategies to cook up a strong quality culture.
This presentation looks at the characteristics and knowledge held by Quality practitioners that make them one of a business' most valuable assets in times of disruption. Combining some basics (ISO 9001 and Quality Principles) and early thought leaders still relevant today (W. Edwards Deming and Joseph Juran) and incorporating other common quality tools (statistical process controls, process thinking, risk based approach) with disruptions experienced over the past 20 years, and thereby illuminating the ongoing need for "quality" quality practitioners.
The Altrocentric Leader: The era of alpha-male leadership is over. Leaders who place themselves center stage and lead predominantly by coercing and pacesetting have a misguided understanding of the nature of leadership. They will not cope with the megatrend storm in the coming future.The leader of the future is altrocentric. Altrocentric leadership is required in the
light of the megatrends. Altrocentric leaders have a different self-image from that of alpha-male leaders. They do not seek the spotlight. My presentation will highlight on the principle that leadership is a relationship and that the difference between leaders and followers is contextual. How they are characterized by values and inner strength ? What will be the qualities that an Altrocentric leader must possess including empathy, ego-maturity, and intellectual curiosity, and how they are open on an emotional level.
In future, the mechanism of Altrocentric leaders involvement by engaging stakeholders and at complex strategic
thinking and execution.
Lastly to conclude the presentation will focus on how the future Altrocentric Leadership should understand the changing context in which their organizations exist, and they recognize the complex stakeholder community they serve. Their engage in cross-boundary partnering and work with their organizations to co-create a powerful narrative. They provide bounded autonomy and develop effective senior leadership teams for continuous development will be a primary agenda.
Innovation is the implementation of new or significantly improved products, services, processes, marketing methods, new operating models, etc. Management innovation, which has recently emerged in contemporary scholarship as a new type of innovation. Management innovation is the invention and implementation of new organisational principles, management practices, techniques that are new to the state of the art and help organisational to achieve their goals more effectively. Examples discussed in the management innovation literature are Total Quality Management, Just-in-Time, Six Sigma, Balanced Scorecard, etc. These management innovations have been adopted across the world, changed how organisations operated, they are not new, however understanding that this as a new type of innovation is new, understanding the process of how these management innovations happen is new. Quality management requires a game-changing idea to shift the paradigm similar to how it shifted the paradigm in the 1970s and 80s. This presentation explains the concept and process of management innovation. Understanding and applying the management innovation concept may shift the quality management paradigm in the future.
Theme is on Rethinking Excellence by moving towards Standardisation to improve Quality and reduce costs in a disruptive energy environment.
Business Excellence (BE) is a philosophy and a collection of BE Frameworks (BEFs) for organisations to follow to achieve excellence in strategies, business practices, and stakeholder-related performance results, to ultimately become the best they possibly can be. This research aimed to investigate the current state of and best practices in designing BEFs and deploying (promoting, facilitating, and awarding) BE on a national and/or regional level.
The aim of this research was met through first conducting a systematic review of BE literature followed by collecting data directly from BECs. A mixed methodology and pragmatic philosophy were used in this research, thus collecting and analysing both quantitative and qualitative data. With regards to the participants of the research, 29 BECs from 26 countries undertook a 46-question survey. Of the survey participants, 13 BECs also undertook optional follow-up online structured interviews.
It was found that while the BE literature comprises of 415 journal papers, no research covers how BECs support BE in their countries. There are 74 countries and four regions with BE Custodians (BECs) that promote BE within their countries, of which 57 actively hold BE Awards (BEA) with their last award held in 2018 or after.
A key finding of this research is that BECs focus more on their BEA activities than their BE promotion and facilitation activities and report low levels of BE awareness and usage levels. A general framework for designing and reviewing a BEF is provided along with recommendations for BECs to improve their BE promotion, facilitation, and award activities.
The findings of this research will help the national BECs to better understand their strengths and opportunities for improvement and to learn from other BECs' practices. This will assist the BECs to better foster a culture of BE in their countries' organisations that follow or aim to undertake a BE journey (of using a BE and adopting outstanding practices to achieve results) to ultimately benefit all their stakeholders and lead to improved economic and societal benefits at a national level.